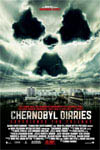 User Rating:
Chernobyl Diaries
Cast:
Devin Kelley, Jonathan Sadowski, Ingrid Bolso Berdal, Olivia Taylor Dudley, Jesse McCartney, Nathan Phillips, Dimitri Diatchenko
Synopsis:
Six young tourists vacationing in the Ukraine hire an "extreme" tour guide. Despite warnings, he takes them into the city of Pripyat, where the workers of the Chernobyl nuclear reactor once lived. Since the disaster more than 25 years ago, it's been deserted.
The tourists find themselves in a dangerous predicament after exploring the abandoned city and discovering that they're not alone.
Chernobyl Diaries Movie Times:
(No Spring screenings)