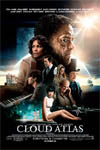 User Rating:
Cloud Atlas movie reviews
Write a Review
Friday, December 28, 2012 1:29:11 PM | (Age Not Specified)

Horrible makeup, bad story telling, amateur acting, lots of cliche, lack of coherence... In short, this movie is a total waste of time and money.

Sunday, December 02, 2012 8:26:37 AM | (age group: 35–49) | M

The most difficult movie to review ever because, ether way it is an excellent movie and the other way is a very bad movie. The biggest problem is speaking English properly.

Wednesday, November 21, 2012 3:47:39 PM | (Age Not Specified)

NEVER SO GLAD TO SEE CLOSING CREDITS IN MY LIFE

Wednesday, November 21, 2012 2:21:10 AM | (Age Not Specified)

That's 3 hours of my life that I will never get back. This movie sucked. Way to many story lines and hard to understand all the different accents in the movie.

Monday, November 19, 2012 11:25:45 AM | (age group: 2-17)

I loved this movie. There's such a huge descrepancy between the reviews. I think that's because it wasn't a simple movie. It is written in a very clever way with hidden messsages and a twisted sense of humor but all in all brilliantly done. People might get confused as to how the stories are connected or get annoyed that there many roles played by the same actors. I am going to read the book soon now. I loved it. Not a typical movie, it's movie you might need to watch a few times and it makes you think.

Sunday, November 18, 2012 11:38:34 PM | (Age Not Specified)

I got out of the theater thinking (what in the world that i just watch!!!) it was so strange and for those who think that's the best movie they ever seeing...well i wont say more...deception...but it probably will go to the Oscars they like weird stuff.

Thursday, November 15, 2012 12:40:44 AM | (age group: 2-17)

I've never written a movie reveiw before, but in this case I felt it important to warn anyone who doesn't get to spend their hard earned money on a movie very often to reconsider watching this one. The movie was BAD, VERY BAD. The acting was good and the costumes and visual settings were stunning, but the storyline had holes in it, and the way the movie was laid out and directed took away from what the movie was trying to say and do. It was too long. We were anxious for it to be over with long before the movie ended. I enjoy intellectual, character driven movies with a message or from history, but not this. It has to be pretty bad for me not to like it. I felt it was an artsy film for

Wednesday, November 14, 2012 7:05:58 PM | (age group: 2-17) | *

I hated it so much I fell asleep! When I was awake it was so hard to understand.

Sunday, November 11, 2012 8:30:54 PM | (Age Not Specified)

anyone who did not like this movie is just dim witted.great movie!

Sunday, November 11, 2012 9:24:34 AM | (Age Not Specified)

After reading the reviews, wife and I still decided to go see this movie and most of the bad reviews are way off base, this was a great movie
Pages: 1
2
3
4
5
...or view more recent movie reviews ...