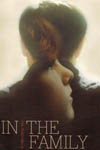 User Rating:
In the Family movie reviews
Write a Review
Tuesday, August 21, 2012 10:28:44 AM | (Age Not Specified)

story was great but film is brutally long, almost 3 hours and very very slow. characters are poorly developed. hopefully someone will remake it.
...or view more recent movie reviews ...