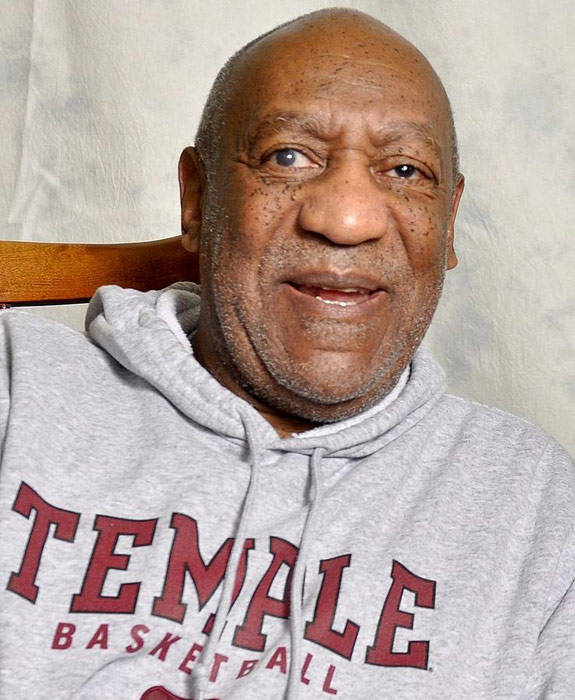 Bill Cosby's lawyers want him released from the State Correctional Institution - Phoenix in Montgomery County, Pennsylvania, where he's serving three to 10 years for drugging and sexually assaulting Andrea Constand.
They're asking on the basis that at least one officer at the prison has tested positive for the coronavirus. The disgraced 82-year-old comedian would likely serve house arrest at his 9,000-square-foot mansion in Elkins Park, Pennsylvania.
On Sunday, President Donald Trump announced he was considering issuing an executive order to release elderly, nonviolent offenders from federal prisons due to the COVID-19 pandemic. Cosby's lawyers claim he is a perfect example of an inmate who should be released.
Cosby spokesman Andrew Wyatt told the New York Post's news/gossip column Page Six, which broke the story today: "Bill Cosby is no detriment or danger to the community. He can't go anywhere, he is elderly, he is blind. He can stay under house arrest with an ankle bracelet, as he did before, with his wife taking care of him. Let him do his time at home."
Wyatt added that they were not asking for his release "because he is Bill Cosby, our concern is that he is 82, he is blind and has close contact with workers who take him to his medical appointments every day in a wheelchair, they take him for his meals and clean his cell. If they get infected, they could pass it on to him."
According to a CNBC.com report on Tuesday (March 24), the state of New York plans to release approximately 300 nonviolent prisoners from Rikers Island, where Harvey Weinstein is believed to have caught COVID-19 before being transferred to the Wende Correctional Facility near Buffalo. Weinstein, who is now in isolation at Wende, is not currently being considered for release. ~Alexandra Heilbron