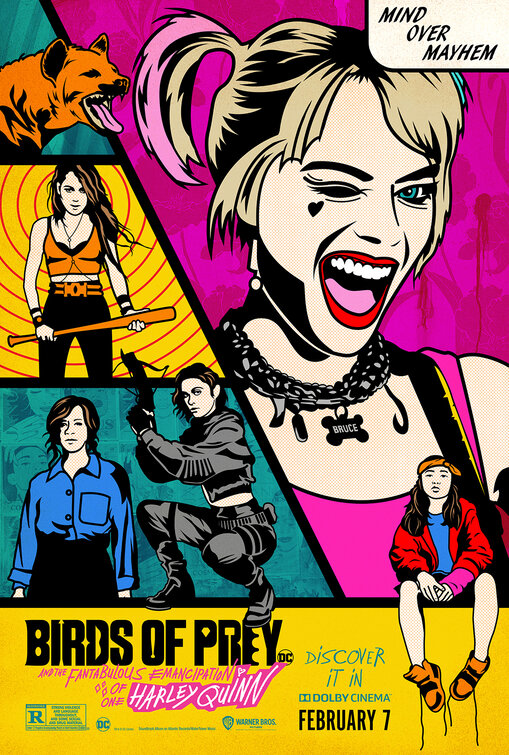 After three weeks at the top of the box office, Bad Boys for Life was finally unseated.
Birds of Prey (and the Fantabulous Emancipation of One Harley Quinn) took over the number one spot with an estimated $33.3 million in its debut weekend. Although it will go down as the lowest DCEU opening to date (behind Shazam!'s $53 million debut last year), as the first R-rated entry, and the cheapest production yet at $84.5 million, it's a success nonetheless for the studio.
Falling to second place was the aforementioned Bad Boys for Life, which brought in an additional $12 million over the three-day weekend. The film continues to perform solidly, with its 24-day total now standing at a franchise best $166.3 million domestically, and $336.3 million worldwide.
With the Oscars on the horizon, the WWI epic, 1917, enjoyed a gross of $9 million over the three-day weekend. The film's domestic total is now $132.5 million over its 47 days of release.
In a tightly contested battle for fourth place, Universal's Dolittle managed to surprise. The family adventure film brought in $6.7 million in its third weekend at the box office. Its new domestic tally now stands at just under $64 million over its 24 days of release. Though it continues to do better than expected, the film will represent a loss for the studio, after costing a whopping $175 million to produce following some extensive and costly reshoots.
Lastly, rounding out the top five was Jumanji: The Next Level. The sequel came away with a $5.5 million gross over the three-day weekend, inching ever so closer to the $300 million threshold domestically over its 59 days of release.