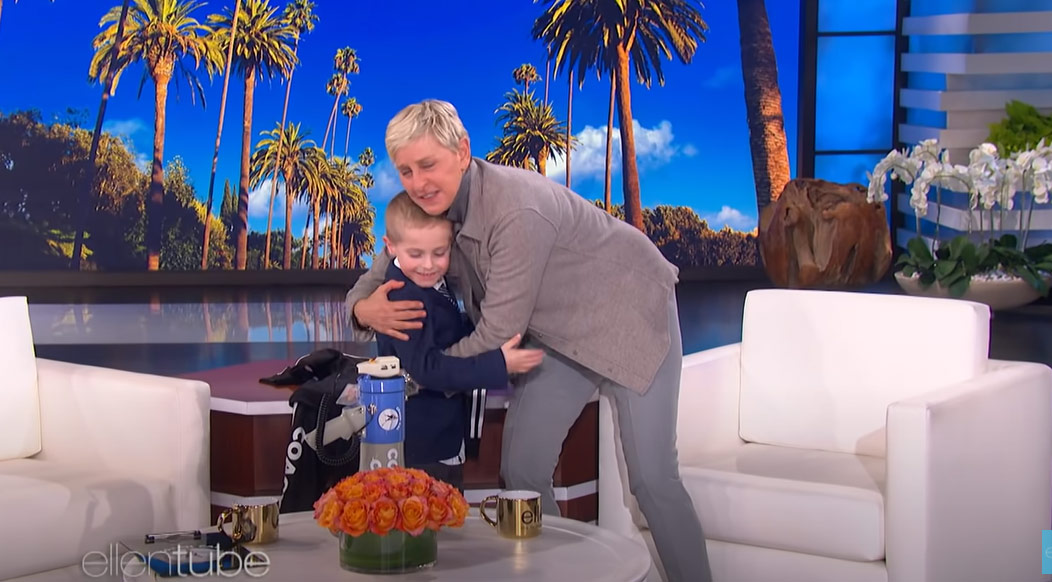 Callan Perks, a seven-year-old hockey fan from Lakefield, Ontario, brought Ellen DeGeneres to tears today (January 5, 2022) when he made an appearance on her talk show.
Also known as "Coach Cal," Callan went viral after a video was posted of him giving a motivational speech to the Ontario Hockey League's Peterborough Petes before a game, which inspired Ellen to invite him to make an appearance.
Callan explained why he loves giving motivational speeches, saying, "I always want to think positive, even if you're having a bad day, just go out there and 'Get The W' [win] no matter what time. Just do all that good stuff and it will happen."
He also prepared a special speech for Ellen, who is ending her show after the current season.
His speech included the following: "For 19 seasons, you have given your all on this stage. When it's time to say goodbye and turn out the lights, just remember that you, Ellen, will always 'Get the W' because you have given whatever it takes to be you. So just keep working hard and staying positive and making people laugh because you are a legend!"
The crowd gave him a standing ovation, while Ellen, wiping tears from her eyes, said, "I have to give you a hug... what you just said to me means more to me than what I can possibly convey to you. You are just a special little being with such a big heart and I thank you for that. That was the sweetest thing."
A member of her team then came onstage to give Callan "Coach Cal" merchandise, including a clipboard, tracksuit and a megaphone. ~Alexandra Heilbron