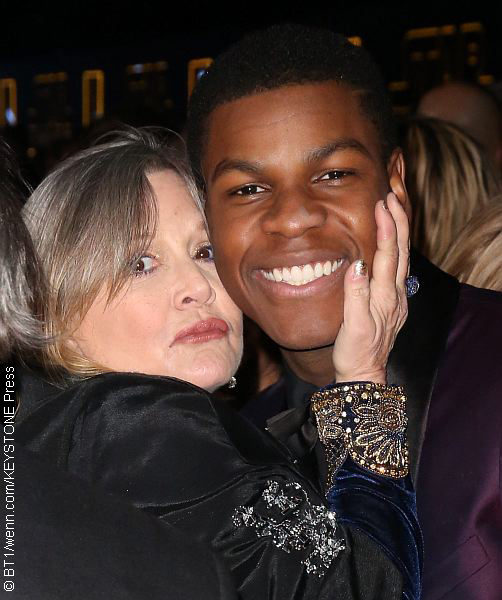 John Boyega, who plays Finn in Star Wars: The Last Jedi, confirmed during a talk show appearance that the late Carrie Fisher and her character get an "amazing send-off" in the upcoming movie.
He also revealed on Popcorn with Peter Travers that his character has quite a few scenes with Carrie's character, General Organa, in the film. When asked how Carrie was with him, he replied, "Amazing."
John added he was in Nigeria with family when he heard that Carrie had died.
"It was strange, a strange feeling. I felt like everybody in the cast and obviously around the world went silent for a bit, kind of like a dimmed light," he remembered, adding, "This movie sends her off in an amazing way. She's still kept alive in this franchise and that's the beauty of it -- she lives forever, in a sense."
Star Wars: The Last Jedi hits theaters December 15, 2017.