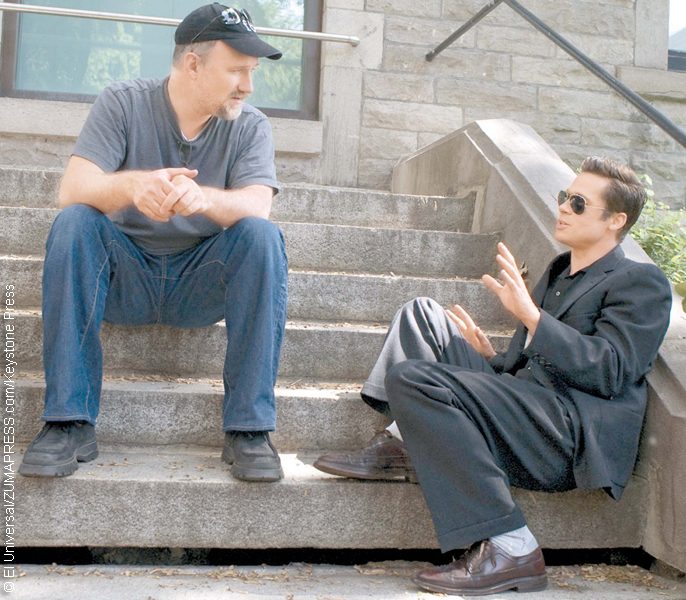 In a surprising turn of events, director David Fincher is reportedly set to film the sequel to the movie World War Z (2013). The film will pair Fincher with a familiar face in Brad Pitt.
World War Z is based on the 2006 novel of the same name written by Max Brooks. In the film, Brad plays the role of Gerry Lane, a former UN investigator who tries to help fight the zombie epidemic.
The duo have worked together before in three movies, including Fight Club, in which Brad plays the split-character personality "Tyler Durden." The two also collaborated on the hit thriller Seven, which brought Fincher much notoriety. That film also co-stars actor Morgan Freeman.

The sequel was originally planned to come out this summer, but was pulled from the release schedule last year following Brad's divorce from Angelina Jolie. 
Brad has been reportedly trying to get Fincher on board to direct the sequel for a while now, and it looks like he's finally caved in. The news has yet to be confirmed by Paramount Pictures, but according to Variety, "knowledgeable sources" confirm Pitt and Fincher will be working on this film.
Lately, Fincher has turned his attention away from the film industry, choosing to focus on television -- his most recent work was directing the Netflix series Mind Hunters. This will be this first film he has directed since Gone Girl (2014).
The sequel to World War Z was originally to be helmed by director J.A. Bayona, but he is currently directing the sequel to Jurassic World.
Are you excited for World War Z 2? Comment below and let us know!~ Brenden Zerihun