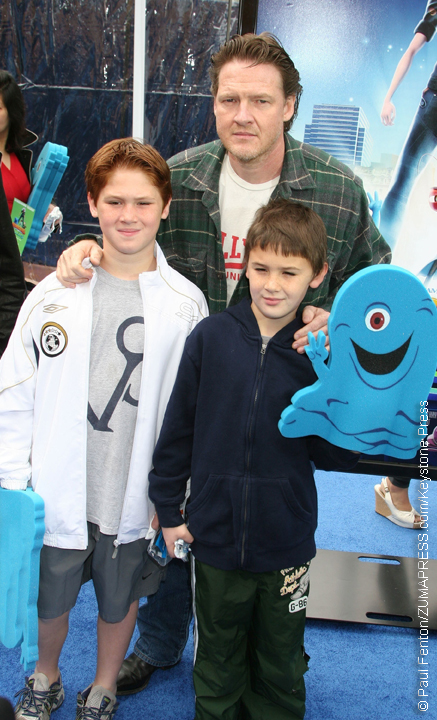 Gotham star Donal Logue, whose transgender daughter Jade has been missing since June 26, has spoken out to say she is not a runaway. He says she is "missing" and he's so worried that he's gotten not only the NYPD, but the FBI involved in the search.
Jade, 16, is Donal Logue's youngest child. The actor also has an 18-year-old son, Finn.  Jade, whom Donal called "loving, innocent" and "cuddly" in a tweet (see below), was known as Arlo, before identifying as a female. He posted a photo along with the tweet, saying it was "one of my favorite photos of her taken in a happier time."
Donal tweeted on Wednesday: "Any info on JADE LOGUE, please call 1-800-THE-LOST. @john_walsh for LEO's, this child is MISSING-not a runaway- Special Category Missing."
Jade (@arlologue) tweeted in April 2016: "shoutout to being trans cant wait to be assaulted for absolutely no reason other than existing." The Twitter account has not been updated since August 2016.
Donal is asking whoever has Jade to "Just drop her off" and said, "The point is, you may have had good intentions to help her, but realize that now it's bigger than you could have ever anticipated."
Sounds like he thinks she may be with friends -- hopefully that is the case and she turns up soon. ~Alexandra Heilbron
UPDATE (July 8): Jade was found 400 miles away in North Carolina and is "safely back home with her family" according to Donal's representative.




just a note about jade. pic.twitter.com/IdpmxzVUQj


— donal logue (@donallogue) July 2, 2017