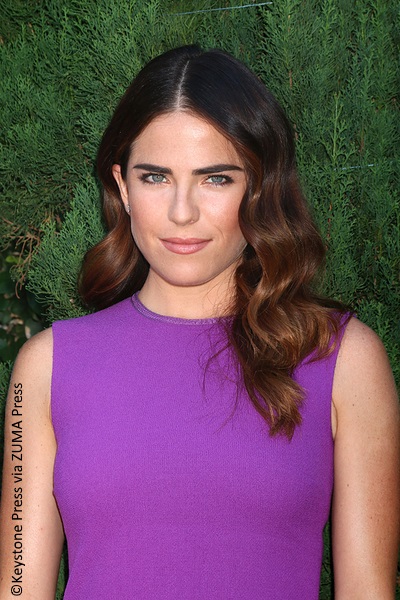 How to Get Away with Murder actress Karla Souza told CNN en Español on Tuesday about a horrifying incident that occurred early in her career.
The star alleged that she was raped by a director while filming in Mexico. Although she refused to name the director, she talked about the incident.
"I had just started my career, and they introduced me to all of these producers, and that's where the manipulation began of 'You owe me one.' So they start to put that in your head, they'll tell you things like, 'Oh, you know, I'm having to push for you. You haven't made a name for yourself, but I know that you're great. I know that you're going to show me that you're great.' I'm saying it like this but it's all said in a very relaxing setting, but they're little seeds that are red flags that back then I wasn't educated on this to know what this person was doing. This is a very charismatic person, who has a great career."
Karla was staying at a separate hotel from her fellow actors, where only she and the director had rooms. "He knocked at my door saying he wanted to go over some scenes and I thought it's 2 a.m., it's not appropriate and it's something that shouldn't be happening."
After knocking on her door again, she refused to open it. So he "decided not to shoot my scene and then he suddenly started to humiliate me in front of the others on the set." She added, "This was the psychological control that he held over me."
She revealed that after a month of "total abuse of power" by the director she finally felt she had to "give in." She said: "I ended up giving in to him. kiss me, to touch me in ways I did not want him to touch me and in one of those instances, he attacked me violently and yes, he raped me."
Karla is among several actresses who have spoken up about sexual abuse in the film industry. ~Marriska Fernandes