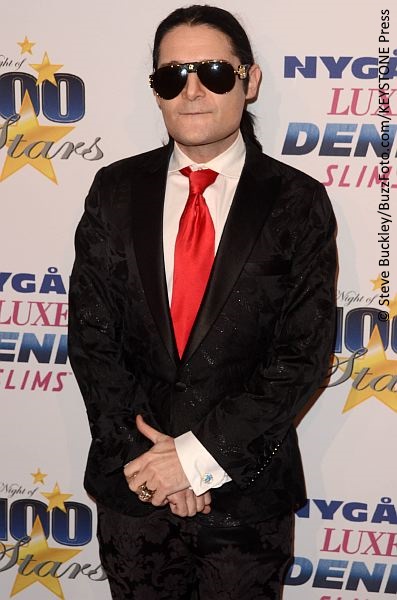 Los Angeles police have opened up an investigation after former child actor Corey Feldman revealed information about an alleged pedophile ring in Hollywood.
In a conversation with the Hollywood Reporter, LAPD detective Ross Nemeroff confirmed that an investigation has been opened after Feldman filed a report earlier this week. Nemeroff said, "When a report is filed on something as severe as this, an investigation is opened by the robbery/homicide division, which also handles sex crimes."
The Goonies actor has been vocal about an alleged pedophile ring in Hollywood, and following the public allegations against Harvey Weinstein last month, Feldman has been on a campaign to expose the alleged abuse that he, former co-star Corey Haim and many others have been subjected to as children in the industry.
In an interview with Matt Lauer and Megyn Kelly, Feldman said the reason he hasn't previously named perpetrators is due to concerns for his safety, saying he needs a team of lawyers and security to protect him while he gets his message out, adding, "I vow that I will release every single name that I have knowledge of, period. And nobody is going to stop this."
Feldman has also launched a $10 million public fundraising campaign to make a documentary that he says will be the most honest and true depiction of child abuse. To date this campaign has raised over $200,000. ~Hayley Michaud