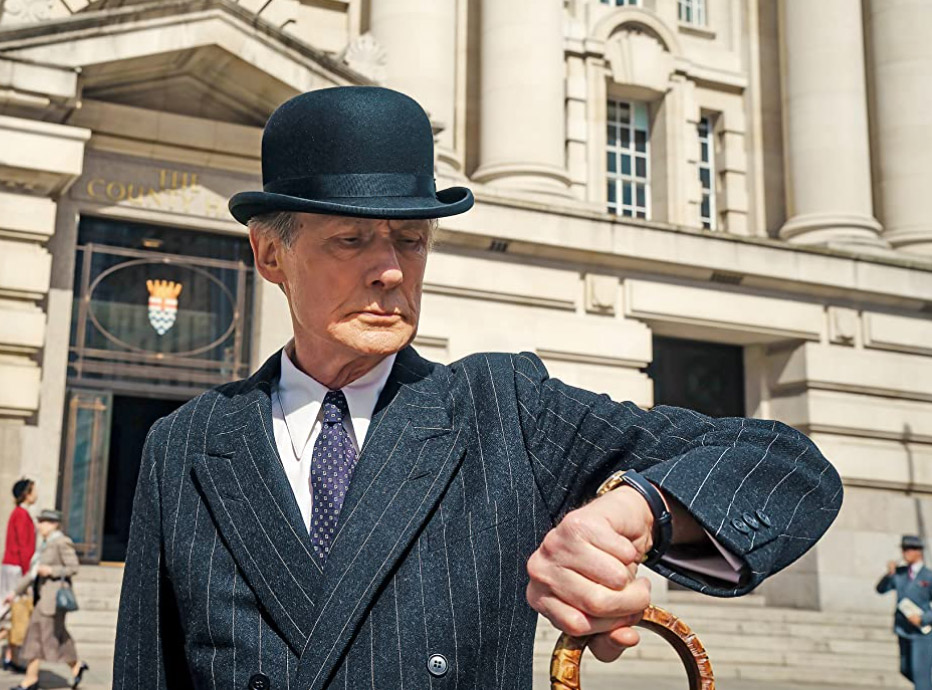 Living begins as if it's an actually a film from the 1950s. It quickly captures your attention and involves you in the story of a man who works in a government office.
Bill Nighy plays Mr. Williams, an ordinary man who once dreamed of bigger things, but instead settled for a manager's position in a office, where he basically pushes papers back and forth from his office to other departments. That is, when he doesn't just shove them to the bottom of the pile.
When he gets terrible news about his health, he feels all alone. He lives with his son and daughter-in-law, but they don't respect him and don't listen to anything he has to say -- even when he tries to open up about his diagnosis.
Williams, who hasn't been able to drag himself into work since talking to his doctor, bumps into Miss Harris (Aimee Lou Wood), who works in his office but needs a reference from him to apply for a different job. She's so full of life that she captures the older man's attention. He takes her to Fortnum's for lunch to write the letter. Her excitement about being at such a grand restaurant and having an ice cream sundae that she'd always dreamed of having but never though she would, is endearing to the older man.
Listening to Miss Harris' dreams, he remembers that he once had dreams of his own and realizes that he's pretended to work for many years, never accomplishing anything. He decides that with the time he has left, he's going to turn his dull life around and do something wonderful.
Living is slow moving, but powerful and captivating. Bill Nighy, who has been nominated for an Oscar for his starring role, gives a beautifully restrained, deeply emotional performance.
Living in now playing in theaters. Click here for showtimes and click here to rate Living and/or write your own review if you've seen it yourself. ~Alexandra Heilbron
4.5 out of 5 stars.