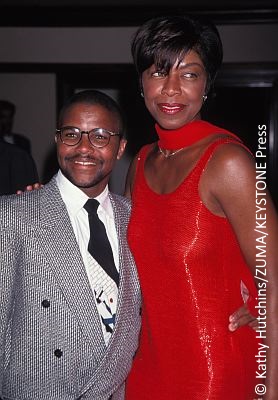 Robert Yancy, son of late R&B singer Natalie Cole, was found dead Monday night (Aug 14).
According to TMZ, Robert was found in his San Fernando Valley apartment by a friend who dropped by to check in on him after not hearing from him for a few days.
The authorities contacted the family members to deliver the news that Robert had died of a heart attack. The autopsy is still pending, but as of now the death is assumed to be of natural causes.
Robert is the grandson of legendary jazz singer Nat King Cole and also worked in the music industry. His mother, Natalie, passed away in 2015 due to congestive heart failure after a year-long battle with substance abuse. His father died of a heart attack at the age of 34.
According to his family, he never abused drugs and was "turning his life around." He was Natalie's only son. ~Marriska Fernandes