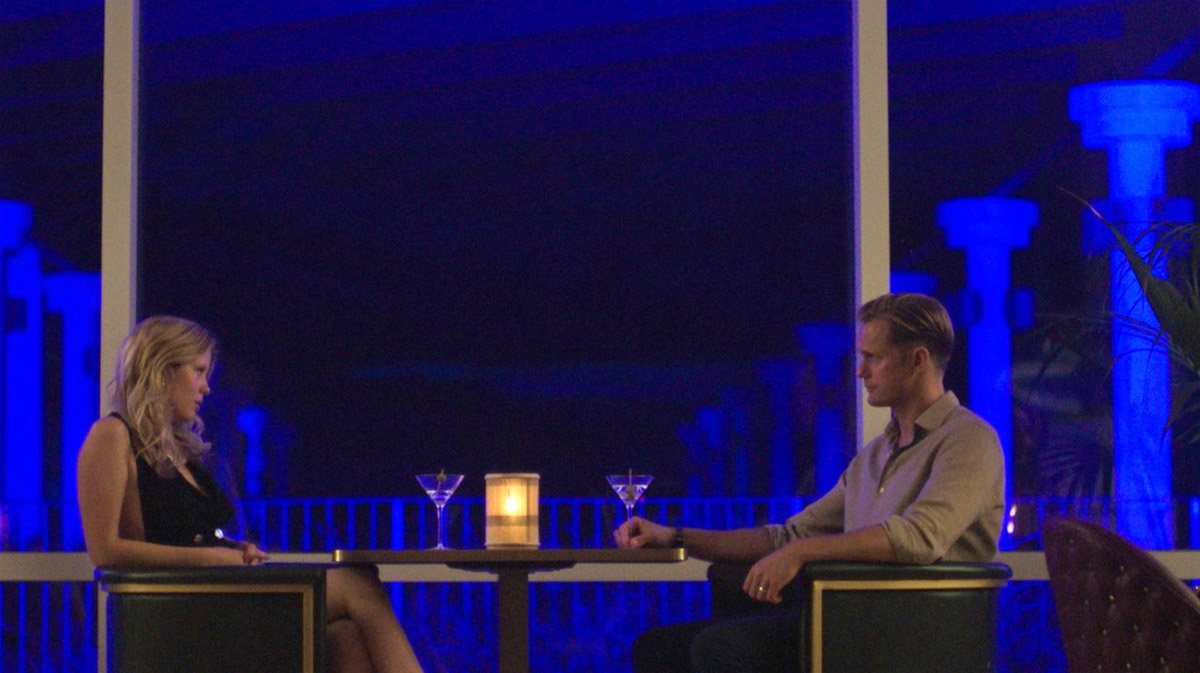 There are several new movies in theaters this weekend, including the horror film Infinity Pool, while the Oscar-nominated film Living, starring Bill Nighy, expands across Canada. Check them out below and watch the trailers to decide what you want to see. ~Alexandra Heilbron
Infinity Pool - While staying at an isolated island resort, James (Alexander Skarsgård) and Em (Cleopatra Coleman) are enjoying a perfect vacation of pristine beaches, exceptional staff, and soaking up the sun. But guided by the seductive and mysterious Gabi (Mia Goth), they venture outside the resort grounds and find themselves in a culture filled with violence, hedonism, and untold horror. Click here for showtimes.
Living - 1953. A London shattered by WWII is still recovering. Williams (Bill Nighy), a veteran civil servant, is an impotent cog within the city's bureaucracy as it struggles to rebuild. Buried under paperwork at the office, lonely at home, his life has long felt empty and meaningless. Then a shattering medical diagnosis forces him to take stock and to try and grasp fulfilment before it goes beyond reach. Click here for showtimes. Click here to read our review.
Left Behind: Rise of the Antichrist - After millions of people vanish and the world falls into chaos, the only light is a charismatic leader who rises to become head of the U.N. But does he bring hope for a better future? Or is it the end of the world? Playing January 26 to 29 only. Click here for showtimes.
Fortress of Skulls - After the death of the ruler Oda Nobunaga in early 1590, the Land was taken over by Toyotomi Hideyoshi. Far away from the capital in the Eastern Plain, a mysterious rebel is gathering momentum for a civil war with its Skull Corps. When a girl named Sagiri is chased and cornered by the Skull Corps, she's wounded and taken to a nearby brothel town. Playing January 26 & 28 only in select cities. Click here for showtimes.
Billie Eilish Live at The O2 (Extended Cut) - On Friday, January 27 for one night only, viewers can experience global superstar Billie Eilish's breathtaking live concert film captured at The O2 in London. The never-before-seen Extended Cut version of this concert film takes viewers on a visually captivating journey from beginning to end, to the heart of Eilish's record-breaking sold-out Happier Than Ever, The World Tour. Playing one night only - January 27. Click here for showtimes.