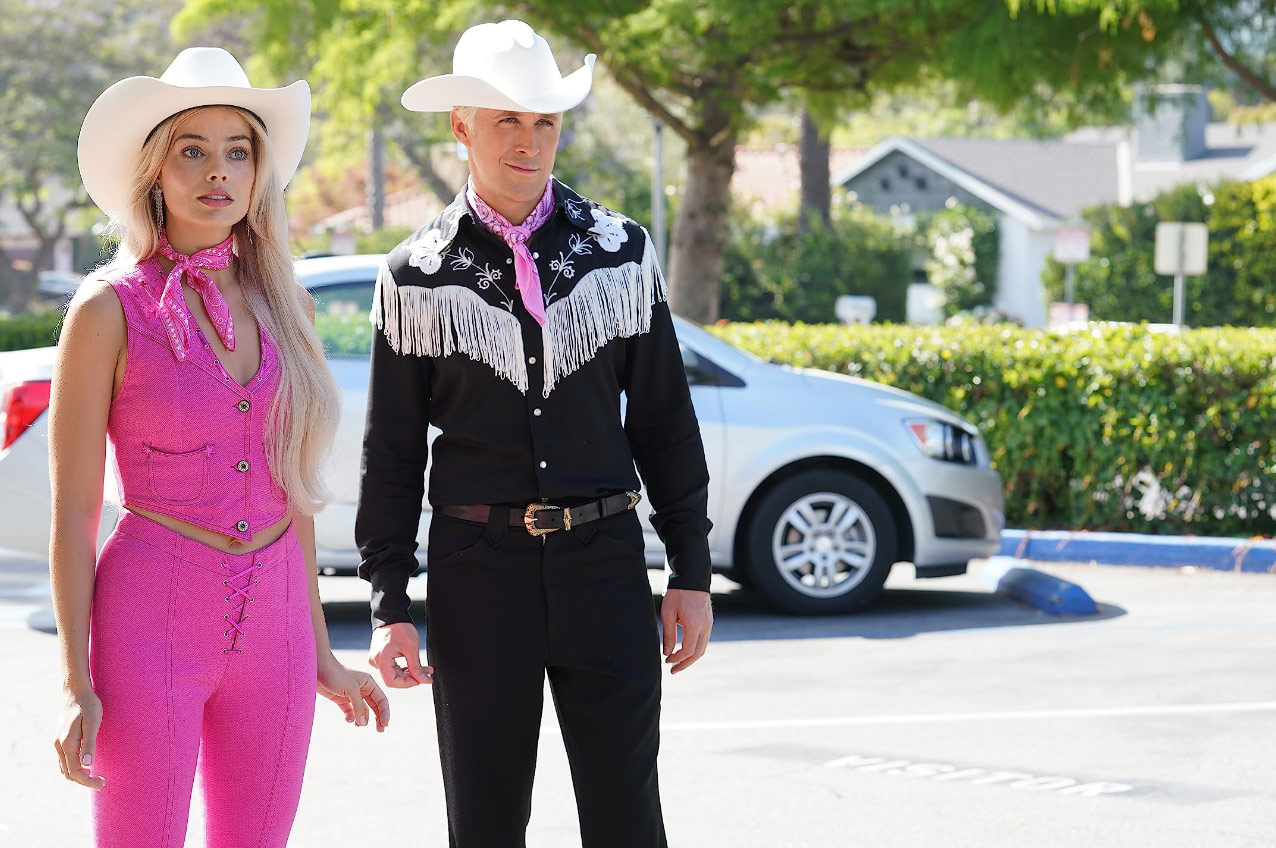 Two huge movies are opening in theaters across the country this weekend -- a historical drama directed by Christopher Nolan and a comedy directed by Greta Gerwig, as well as three smaller releases. Read below to find out all about them and watch the trailers to decide what you want to see at the movies. ~Alexandra Heilbron
Barbie - Living the perfect life in the perfect world, Barbie (Margot Robbie) has it all. Until one day when things start changing and her perfect world seems to fall apart. Driving out of Barbie land and into California with Ken (Ryan Gosling), the two set out on a journey of self-discovery, experiencing life without perfection. Click here for showtimes.
Oppenheimer - American scientist J. Robert Oppenheimer (Cillian Murphy) and the military build a remote city in the middle of nowhere in Los Alamos, New Mexico, where scientists can live while they work to create an atomic bomb strong enough to win World War II and bring their soldiers home. Also playing in IMAX. Click here for showtimes.
Cobweb - Young Peter is plagued by a mysterious, constant noise from inside his bedroom wall -- a tapping that his parents insist is in his imagination. As his fear intensifies, he starts to believe that his parents are hiding a terrible and dangerous secret. Click here for showtimes.
Castle in the Sky - Studio Ghibli Fest 2023 - Pazu, an engineer's apprentice, spots a young girl, Sheeta, floating down from the sky, held aloft by a glowing pendant. Both Sheeta and Pazu are searching for the legendary floating castle, Laputa, and they vow to travel there together to unravel the mystery of the luminous crystal. But they are soon pursued by secret government agents, who seek the power Sheeta alone can control. Click here for showtimes.
Theater Camp - When the beloved founder of a run-down theater camp falls into a coma, her son Troy tries to keep the camp afloat. With financial ruin looming, Troy joins forces with Amos (Ben Platt), Rebecca-Diane (Molly Gordon), and their band of eccentric teachers and students to come up with a solution before the curtain rises on opening night. Playing in Toronto, Vancouver and Montreal. Click here for showtimes.