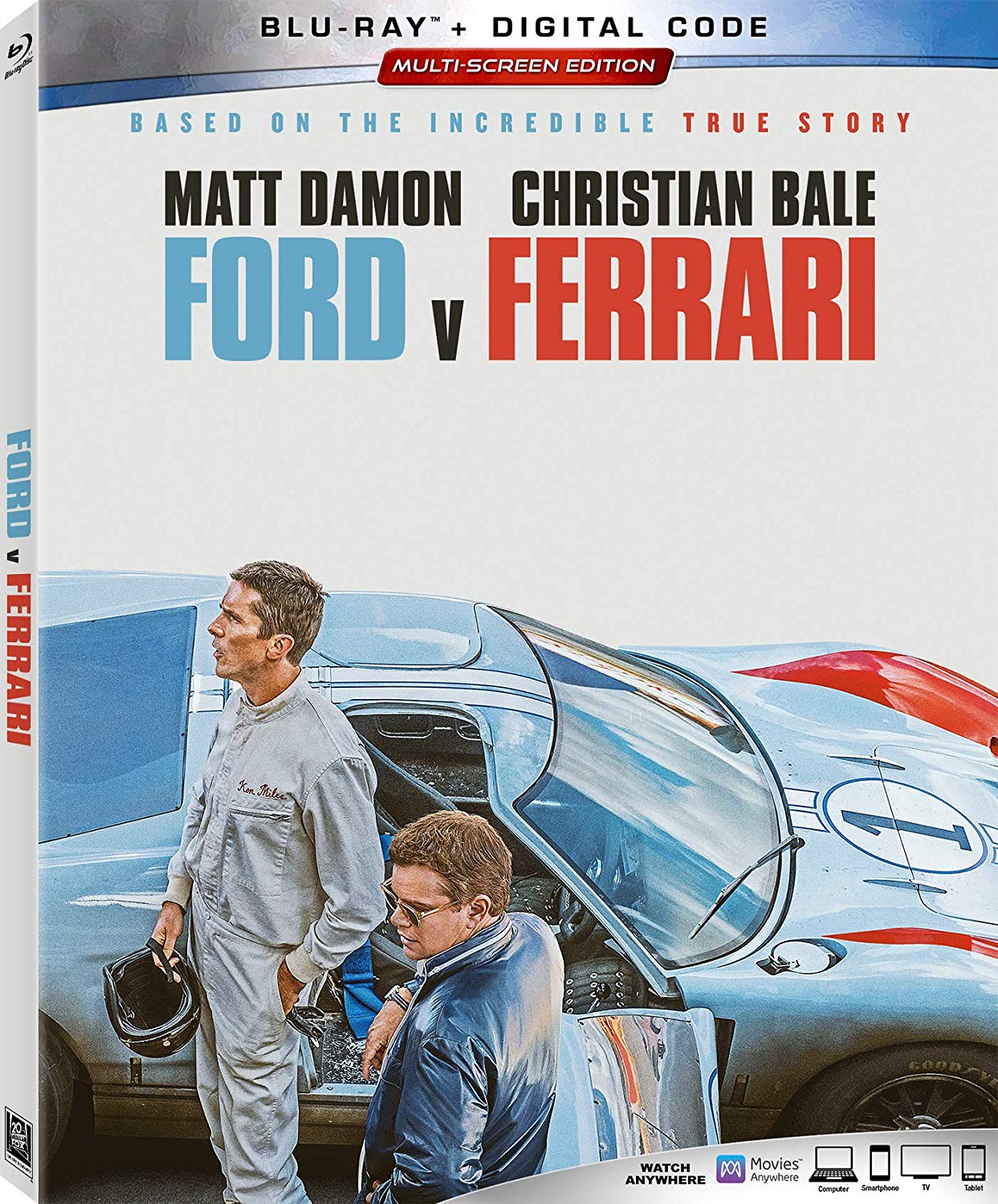 Two-time Academy Award-winner Ford v Ferrari releases on DVD and Blu-ray today. In addition, a three-time Oscar winner and a foreign film are up for grabs. Read below to get all the details! ~Emily Chavez
Ford v Ferrari - This Oscar winner for Best Film Editing and Best Sound Editing finds Henry Ford II (Tracy Letts) and Lee Iacocca (Jon Bernthal) giving automotive visionary Carroll Shelby (Matt Damon) the job of making sure a Ford car wins at the 1966 24 Hours of Le Mans race. Shelby and a team of American engineers build an entirely new car, with British driver Ken Miles (Christian Bale) taking the wheel.
Roma - This triple Oscar winner at the 2019 Academy Awards chronicles a tumultuous year in the life of a middle-class family in Mexico City in the early 1970s. Meanwhile, there is student unrest in the city and an impending earthquake making the streets of Roma somewhat dangerous to navigate.
First Love - This noir-tinged yakuza film blends genres in the story of a young boxer and a call girl who fall passionately in love while getting innocently caught up in a drug-smuggling scheme over the course of one night in Tokyo.