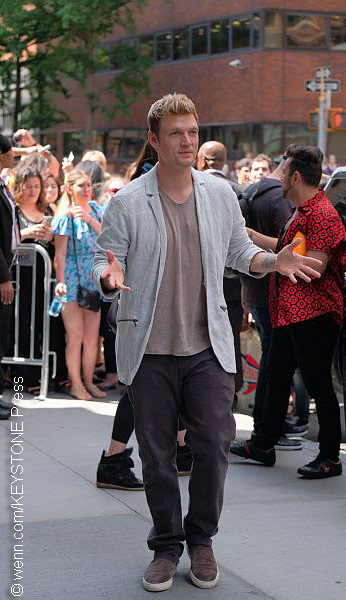 Backstreet Boys heartthrob Nick Carter has been accused of rape by former DREAM singer Melissa Schuman.
Melissa claims Nick forced her to have sex in 2002 when she was 18 and he was 22. The two were told they should date for good PR, although Melissa says she had a boyfriend at the time. She claims the alleged rape occurred when she and a friend were invited to Nick's home in Santa Monica for what was supposed to be a "casual hangout."
In a blog post she detailed the encounter that occurred after the two were drinking. She alleges Nick separated her from her friend and forcibly performed oral sex on her, then forced her to do the same for him. She also says he subsequently took her to the bedroom and pushed her down, then climbed on top of her and raped her, despite the fact, she says, that she kept saying "no."
Melissa wrote: "He was stronger and much bigger than me, and there was no way I would be able to open that door or have anyone help me. My friend couldn't help me, I didn't even know where she was."
Nick has responded to the claim, saying that the sexual encounter was consensual: "I am shocked and saddened by Ms. Schuman's accusations. Melissa never expressed to me while we were together or at any time since that anything we did was not consensual. We went on to record a song and perform together, and I was always respectful and supportive of Melissa both personally and professionally."
He went on to say, "This is the first that I am hearing about these accusations, nearly two decades later. It is contrary to my nature and everything I hold dear to intentionally cause someone discomfort or harm."
It is not clear if an investigation has been launched or if either party is going to court over the matter. ~Alexa Caruso