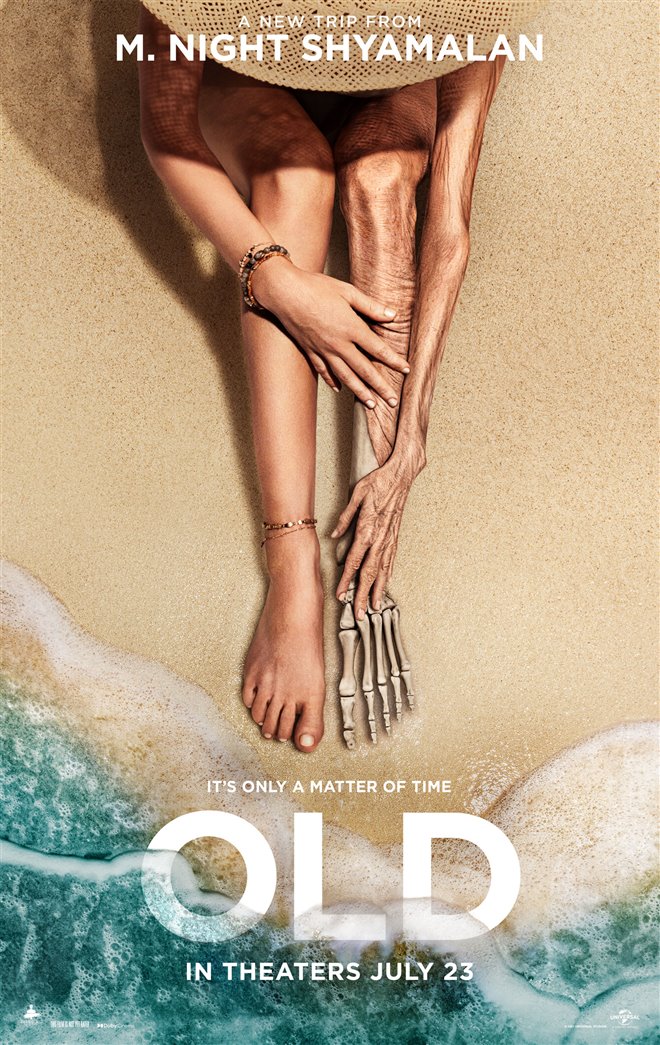 Not only will new film releases be competing against each other this weekend, they'll have to contend with the Olympic Summer Games in Tokyo. Paramount's G.I. Joe reboot Snake Eyes: G.I. Joe Origins and Universal's Old were the biggest challengers on the scene, with the latter taking the slight edge at top of the box office podium. Old, the latest mystery thriller offering from director M. Night Shyamalan, narrowly edged out its top competitor at the box office for a 1st place finish with a $16.5 million domestic gross. 
Right behind it at number two was the aforementioned Snake Eyes: G.I. Joe Origins. The franchise reboot starring Henry Golding was met with mixed reviews, and though it had the advantage of higher screen numbers in theaters and being released simultaneously on IMAX, it had to settle for its second place finish this past weekend with a $13.3 million debut.
Falling to third was Marvel's solo film Black Widow. The titular character's long-awaited solo movie had a steep and concerning 68 percent drop last weekend, but only dropped a more palatable 48 percent this week. That found the comic book film taking a third place finish as it brought in another $11.6 million take this weekend to bring up its 17-day total to just over $154 million. 
Dropping to fourth place was last weekend's surprise number one film, Space Jam: A New Legacy. After debuting to a strong $31 million last weekend, the Warner Bros. sequel saw its second week gross drop nearly 69 percent thanks to its day-and-date release on HBO Max. Because of its dual release, the film had a second weekend gross of just $9.5 million.
Rounding out the top five was Universal's ninth entry into their Fast & Furious franchise. F9: The Fast Saga's box office gross has continued to stabilize in its later weekends after an impressive $70 million debut. In its fourth weekend of release the action flick brought in a little over $4.7 million ahead as the highest grossing film at the domestic box office, though it may eventually be overtaken by Black Widow. ~Paolo Maquiraya