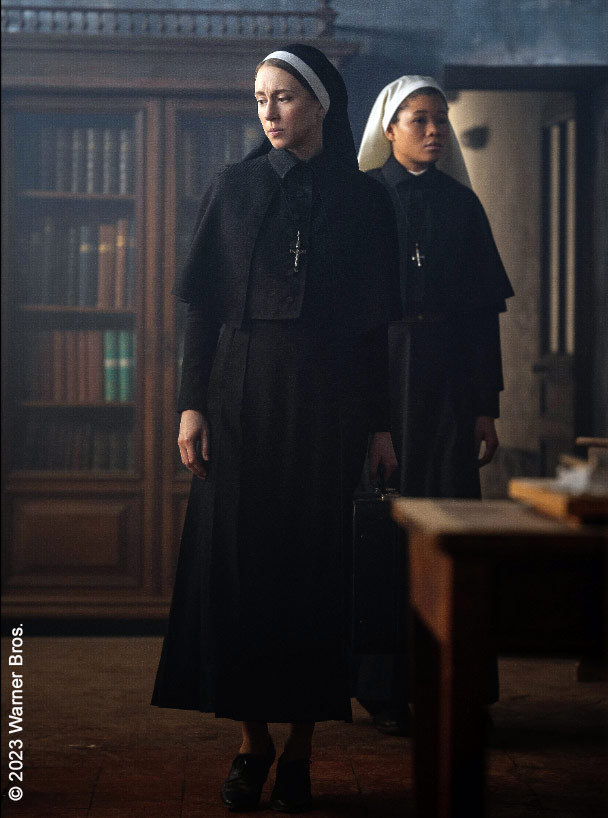 There was a flurry of activity at the box office this weekend as the horror movie The Nun II achieved the top spot and two other new movies made their debut in the top five, while Barbie, which has never ranked lower than second, fell to fifth place. Check out the results of the weekend below. ~Alexandra Heilbron 
Although it opened to mixed reviews, The Nun II starring Taissa Farniga as Sister Irene debuted in the top spot at the box office during its first weekend, taking in $32.6 million.
The Equalizer 3 starring Denzel Washington dropped a spot from first place to second, earning an additional $12.1 million for a two-week total of $61.9 million.
My Big Fat Greek Wedding 3 starring Nia Vardalos and John Corbett debuted in third place, taking in $10 million.
Indian action thriller Jawan, starring Shah Rukh Khan, took fourth place, earning $6.2 million over the weekend for a total of $7.6 million since opening early on Thursday.
Rounding out the top five was Barbie, which fell three spots this weekend. After four weekends in first place and three weekends in second, it took in another $5.9 million for a domestic eight-week total of $620.5 million. ~Alexandra Heilbron