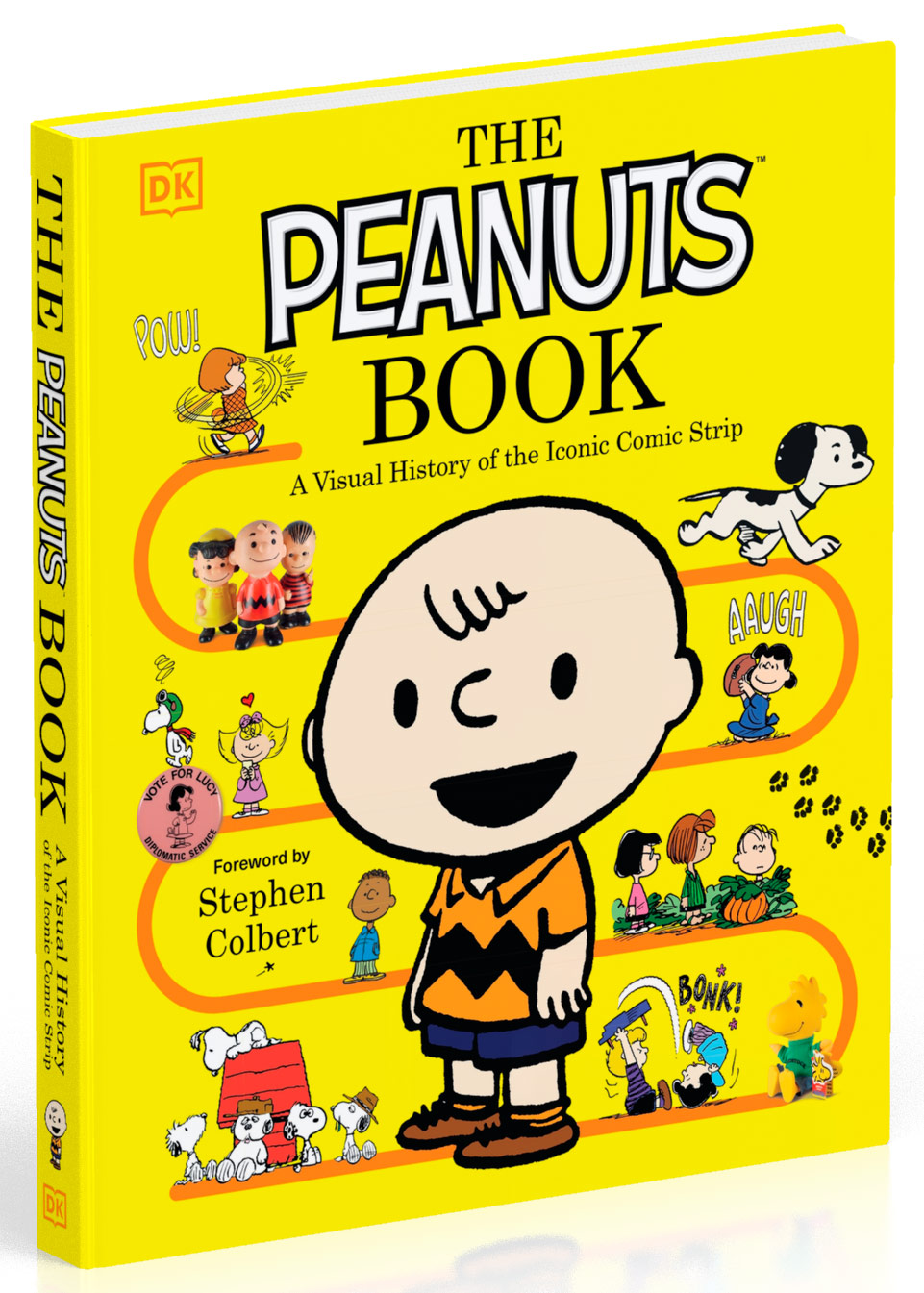 As Thanksgiving approaches, we have a lot to be thankful for and two new books that released last month will help remind you of that, in addition to brightening your day as you read them. DK has provided us with two copies of each book to give away to our readers.
Be More Snoopy is a hardcover book (13.67 x 1.24 x 18.57 cm) that retails for $12.99. You can read it all at once or use each message as your daily inspiration. Snoopy reminds us to Embrace Daily Life, Try New Things, Value Yourself Highly, Show Your Joy and more as he keeps the blues away with the power of positivity. This book has the answer to the question: "What would Snoopy do?"
Snoopy is one of the favorite characters in the Peanuts comics, but it all started with Charlie Brown, as you'll discover in The Peanuts Book: A Visual History of the Comic Strip (hardcover, 23.65 x 1.96 x 28.42 cm, Retail: $39.00). In fact, creator Charles M. Schulz suggested the name Charlie Brown for the strip when it debuted in 1950, but the newspaper syndicate decided it would be called Peanuts. Schulz worried that people would wonder what that referred to (I have to admit, I wondered about the name when I was small and just referred to it as Charlie Brown), but the syndicate said "Peanuts" was meant to suggest small children.
The earlier strips that show Charlie Brown and friends as very young children are especially cute, while Snoopy is still a puppy who still walks on all fours.
The Peanuts Book: A Visual History of the Comic Strip gives readers a timeline of how the strip evolved with plenty of examples, as well as merchandise and collectibles that were available over the years. It also gives a look at Schulz's life and devotes a section to each character, some of whom you may not remember because they didn't resonate with readers and so weren't around for long. Charlotte Braun, anyone?
Themes are also explored, such as Charlie Brown's constant struggle to keep his kites out of kite-eating trees; Snoopy's happy dance; Linus and The Great Pumpkin; Lucy's Psychiatric Booth; and Snoopy as a WWI flying ace. For diehard fans, there was even a catchy hit song in 1966 called "Snoopy vs. The Red Baron." And who doesn't watch A Charlie Brown Christmas each year?
Basically, the book has something on every aspect of Charles M. Schulz and his unforgettable comic strip and characters. You'll have hours of enjoyment pouring over each detail of the book.
For a chance to win, just tell us below which character is your favorite and why. We'll choose two lucky winners who will get copies of both The Peanuts Book and Be More Snoopy.
Thank you to DK for offering us the opportunity to share these with you! ~Alexandra Heilbron
This contest is now closed. Emails have been sent to the two winners and we will post their names as soon as they have responded.