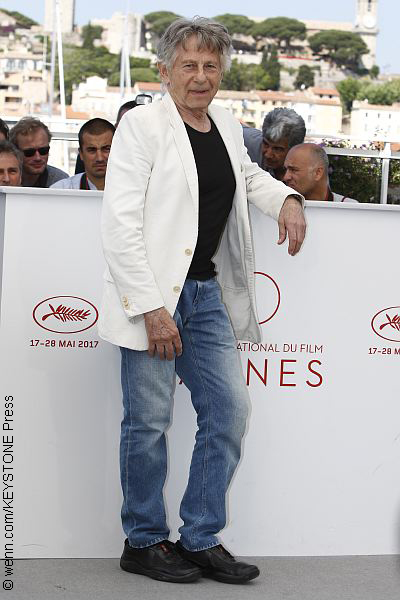 A woman who says director Roman Polanski sexually approached her when she was a minor has come forward.
Identified only as Robin, the woman -- the third to accuse the director -- says Polanski victimized her in California in 1973, when she was 16 years old. She reported her allegations to the Los Angeles police earlier this year after reading that Samantha Geimer (née Gaily), who was raped by Polanski in 1977, asked a judge to drop the case because she's tired of having the media knock at her door every time the director is mentioned in the news.
Robin, now 59, said during a press conference on Tuesday: "This infuriated me. I am speaking out now so that Samantha and the world will know that she is not the only minor Roman Polanski victimized."
Polanski pled guilty in 1977 to "Unlawful Sexual Intercourse with a minor." Geimer, then 13, reported she was raped and sodomized by Polanski after he drugged her. Following his conviction, he was sentenced to prison for a 90-day psychiatric evaluation. After 42 days, Polanski agreed to a plea bargain in which his penalty would be time served and probation, but when the judge in the case overturned his release and stated he wanted Polanski to serve a longer prison term, the director fled to France.
Robin said she has no plans to file a civil lawsuit, but is willing to testify in Geimer's case if Polanski is brought to trial. She is also urging other victims to come forward.
Her lawyer, Gloria Allred, said: "While we understand that Ms. Geimer would like this case to end, Robin and I feel that it is very important that Mr. Polanski returns to court in California to be sentenced. An exception should not be made for a Hollywood film director, and it would be wrong for the court to appear to give special treatment to Mr. Polanski."
In 2010, British actress Charlotte Lewis went public when she said Polanski "sexually abused me in the worst possible way when I was just 16 years old" in 1982 in his Paris apartment. She added, "He just said very coldly, 'If you're not a big enough girl to have sex with me, you're not big enough to do the screen test. I must sleep with every actress that I work with, that's how I get to know them, how I mold them.'" ~Alexandra Heilbron