Pieces of a Woman, which premiered at TIFF last year, is a harrowing drama that centers on unimaginable grief and loss.
The film follows Martha (Vanessa Kirby) and Sean (Shia LaBeouf), who are eagerly expecting their first baby. We see the couple picking up their new minivan, one that is being paid for by Martha's mother, Elizabeth (Ellen Burstyn). We can already sense the tension between Elizabeth and the couple.
Martha, who has planned a home birth, goes into labor that same night. However, since her midwife is busy with another delivery, a replacement midwife named Eva (Molly Parker) is sent to the house to handle the home birth. Unfortunately, complications arise when the midwife can't find a pulse for the baby, leaving the couple devastated after they lose their child. The couple handles the loss in very different ways and struggle to reconnect with each other.
Sean is angry, becomes self-destructive and is visibly grieving, while Martha responds quietly by resuming her corporate job just three weeks later. Elizabeth, who blames Martha for the loss, urges that they take the midwife to court, and Sean agrees, while Martha prefers to grieve in her own way and move on.
It's hard to believe this is the English-language debut of Hungarian filmmaker Kornél Mundruczó. The 23-minute one-shot opening scene in which Martha gives birth captures the joy and agony of childbirth, and is very delicately handled. The terrifying trauma is heightened in this arresting single-shot sequence. It demands our full attention as the physical and emotional tragedy unravels.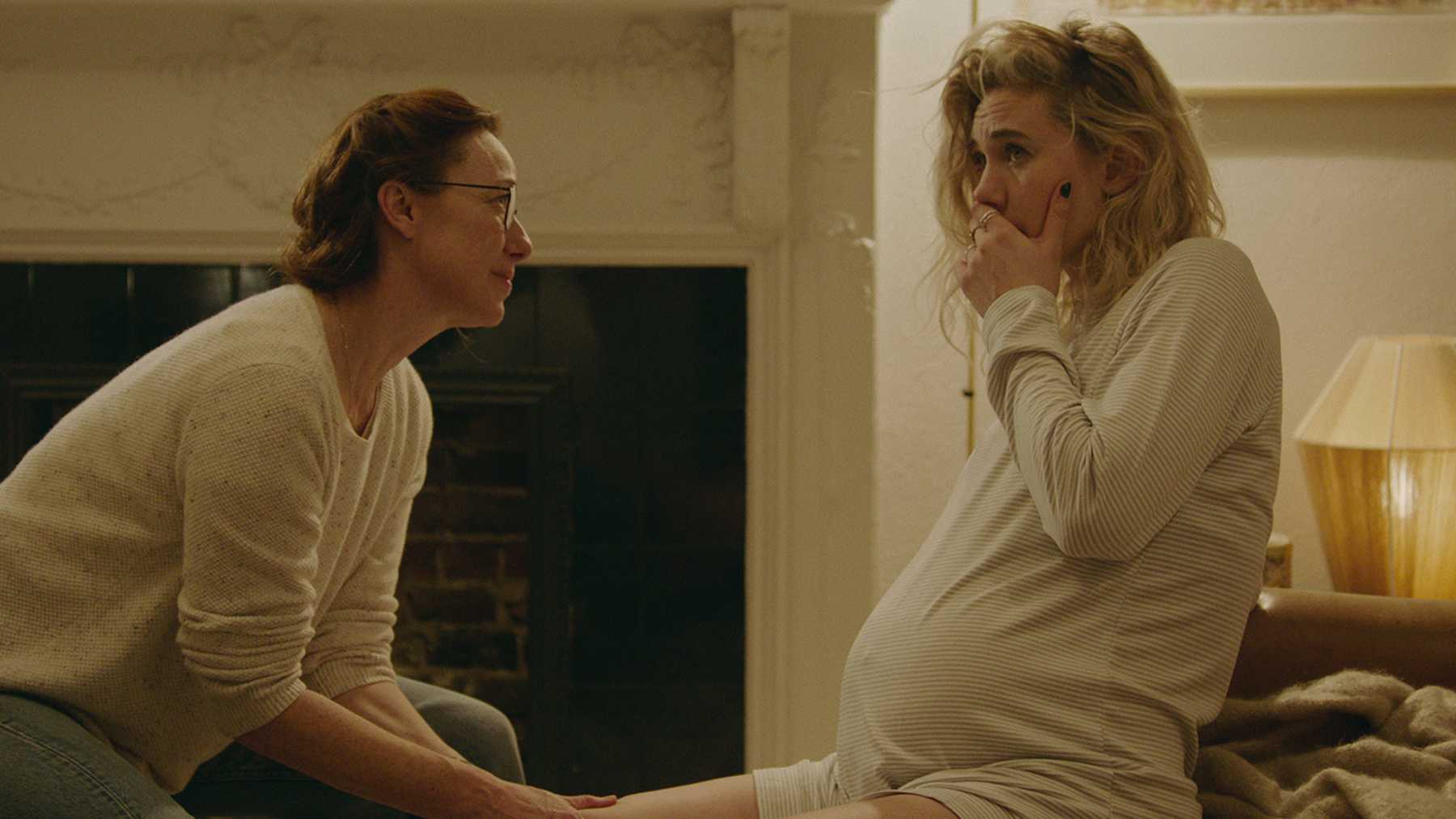 This film ultimately belongs to Vanessa Kirby. It's a parent's worst nightmare that she brings to life, as Martha tries to process the physical and psychological impact of this loss. She retreats into a shell, with an icy, stony silence – not visibly the look of a woman grieving. It's in these incredibly complex scenes that Kirby flourishes. She gives the performance of her career, displaying the compelling pieces of a strong woman, even in those devastating moments of silence.
Another actor who stood out was Ellen Burstyn, whose turn as the ferocious matriarch is nothing short of stellar. She gives a monologue at the end of the film that only an actor of her caliber could deliver unflinchingly.
That being said, this is a heavy film with themes of loss and grief, so it might be a tough watch for new or expecting mothers, or for those who have dealt with a similar loss.
Kirby has already won Best Actress at the Venice Film Festival, taking home the Golden Lion. I have no doubt she will earn more award nominations, including an Oscar nod. ~Marriska Fernandes
If you have seen the film and would like to write a review, click here.
Pieces of a Woman begins streaming on Netflix January 7th.