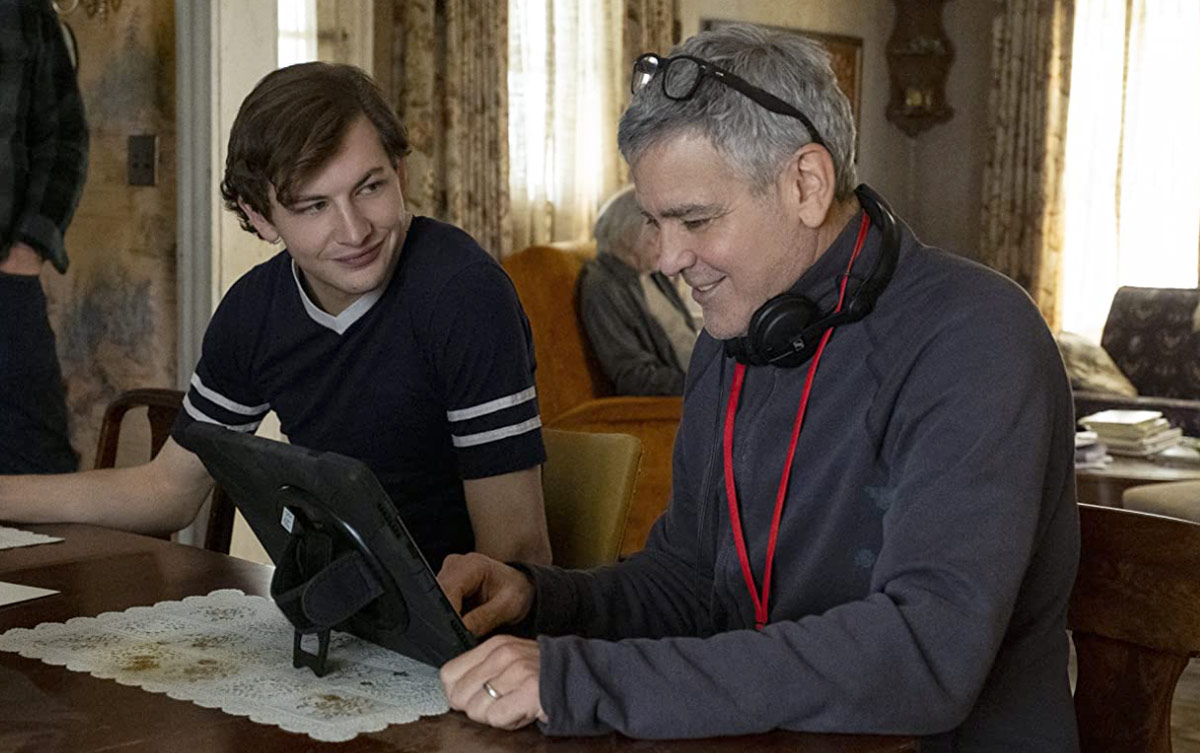 Find out what's streaming this week on Netflix, Amazon Prime Video, Disney+, Paramount+ and more, as well as what's new on DVD and Blu-ray, including The Tender Bar directed by George Clooney and Disney's new series, The Book of Boba Flett. Check out the full list below and watch the trailers! ~Alexandra Heilbron
The Tender Bar - J.R. (Tye Sheridan), the son of a deadbeat father, and his mother move into her father's (Christopher Lloyd) home where Charlie (Ben Affleck), Dorothy's smart and colorful brother, also lives. Charlie, who owns a bar called The Dickens, helps raise the young boy. While spending time at The Dickens, J.R. begins to develop a strong father-son type relationship with Charlie. Debuts January 7 on Amazon Prime Video.
The Book of Boba Fett - Legendary bounty hunter Boba Fett (Temuera Morrison) and mercenary Fennec Shand (Ming-Na Wen) navigate the galaxy's underworld when they return to the sands of Tatooine to stake their claim on the territory once ruled by Jabba the Hutt and his crime syndicate. Unlike Jabba, who ruled with fear, Boba intends to lead with respect. After taking over Jabba's Palace, Boba gathers Jabba's previous captains, as he believes cooperation amongst them all can bring them greater riches if they put their conflict to rest. Now streaming on Disney+. New episode each week.
Black Friday - On Thanksgiving night, a group of disgruntled toy store employees begrudgingly arrive to open the store at midnight for the busiest shopping day of the year. Meanwhile, an alien parasite crashes to Earth in a meteor. The group of employees, led by store manager Jonathan (Bruce Campbell) and longtime employee Ken (Devon Sawa), soon find themselves battling holiday shoppers who have been turned into monstrous creatures hellbent on a murderous rampage on Black Friday. Releases January 4 on DVD/Blu-ray.
Antlers - Small-town Oregon teacher Julia Meadows (Keri Russell) and her brother Paul (Jesse Plemons), the local sheriff, discover that young student Lucas Weaver (Jeremy T. Thomas) is harboring a dark, dangerous secret with frightening consequences. Releases January 4 on DVD/Blu-ray.
January 3
Seal Team: Season 5 (Paramount+)
January 4
Action Pack (Netflix)
Amityville Scarecrow (DVD)
Antlers (DVD/Blu-ray)
Black Friday (DVD/Blu-ray)
The Djinn (DVD/Blu-ray)
Ghostbusters: Afterlife (Digital)
Hallmark 2 Movie Collection: Country at Heart & Wedding at Graceland (DVD)
Monsters in the Closet (Digital/VOD)
My Bloody Birthday (DVD)
Sand Dollar Cove (DVD)
Son of a Critch (CBC Gem)
Spider in the Attic (DVD)
Stop and Go (DVD)
The Superdeep (DVD/Blu-ray)
Together (DVD)
Workin' Moms: Season 6 premiere (CBC Gem)
Zeros and Ones (DVD/Blu-ray)
January 5
The Americans: Season 1-6 (Disney+)
Bad Boys for Life (Netflix)
The Book of Boba Flett: Season 1, New Episode (Disney+)
Four to Dinner (Netflix)
Pretty Hard Cases: Season 2 premiere (CBC Gem)
Rebelde (Netflix)
Run the Burbs (CBC Gem)
Still Standing: Season 7 premiere (CBC Gem)
January 6
The Club: Part 2 (Netflix)
Coroner: Season 4 premiere (CBC Gem)
The Wasteland (Netflix)
January 7
10 Years Younger (CBC Gem)
Angela Black (CBC Gem)
Arctic Drift (Amazon Prime Video)
Arctic Vets: Season 2 premiere (CBC Gem)
Cardinals (CBC Gem)
El Deafo (Apple TV+)
Hype House (Netflix)
Johnny Test: Season 2 (Netflix)
June Again (VOD/Digital)
Maliglutit (CBC Gem)
The Most Dangerous Animal of All: Season 1 (Disney+)
Mother/Android (Netflix)
The Office: Season 2 [British version] (CBC Gem)
Save with Jamie: Season 2 (CBC Gem)
Showtrial (CBC Gem)
Who Do You Think I Am? (CBC Gem)
Reno 911! The Hunt for Qanon (Paramount+)
The Tender Bar (Amazon Prime Video)
Underwater (Disney+)
January 8
Escape From Mogadishu (Digital/DVD/Blu-ray)
Ukulele U (CBC Gem)