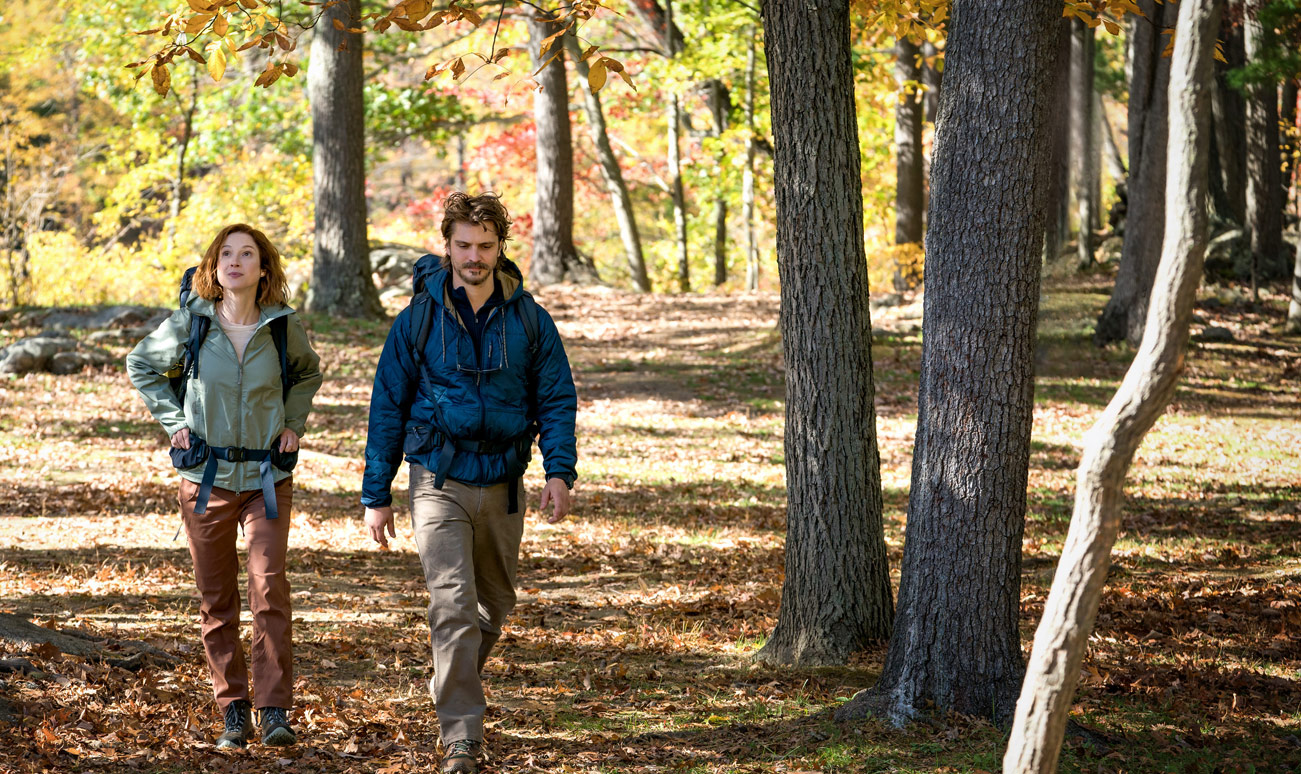 Discover what's new this week on Netflix, Disney+, Prime Video, Crave, BritBox, Apple TV+, Paramount+, CBC Gem and more, including the film Happiness For Beginners starring Ellie Kemper of The Office, as well as DVD and Blu-ray releases such as Book Club: The Next Chapter. View the full list of new titles below and watch the trailers. ~Alexandra Heilbron
Happiness for Beginners – Helen (Ellie Kemper) has always lived her life as far from the edge as possible. Newly divorced, she joins a quirky group of strangers on a survival course for the "Adventure of a Lifetime" with the hope of learning how to live — and love — again. Debuts July 27 on Netflix.
The Witcher: Season 3 Volume 2 – Destiny brought them together. Dangerous forces are trying to tear them apart. Geralt (Henry Cavill) and Yennefer (Anya Chalotra) fight to keep Ciri (Freya Allan) safe as war brews on the Continent. Debuts July 27 on Netflix.
The Beanie Bubble – Why did the world suddenly treat stuffed animals like gold? Ty Warner (Zach Galifianakis) was a frustrated toy salesman until his collaboration with three women grew his masterstroke of an idea into the biggest toy craze in history. The Beanie Bubble is an inventive story about what and who we value, and the unsung heroes whose names didn't appear on the heart-shaped tag. Debuts July 28 on Apple TV+.
Book Club: The Next Chapter – Vivian (Jane Fonda) has never been married. When Arthur (Don Johnson) proposes, she surprisingly accepts. Her three best friends, Sharon (Candice Bergen), Carol (Mary Steenburgen) and Diane (Diane Keaton) decide to take the trip to Italy that they'd planned before the pandemic, as a bachelorette trip. Available July 25 on DVD and Blu-ray.
The Golden Boy – This documentary mini-series covers Oscar De La Hoya's life, from being forced to box at age six by his father, to his gold medal at the Olympics, his struggles with mental health and coming to terms with the abuse he suffered as a child. Click here to read an interview with Oscar De La Hoya about this movie and his life. Debuts July 24 on Crave.
July 24
Dew Drop Diaries (Netflix)
Futurama: Season 11, Premiere Episode (Disney+)
The Golden Boy (Crave)
Grease: Rise of the Pink Ladies: Season One (Digital)
iCarly: Seasons 1-2 (Netflix)
Unknown: Cosmic Time Machine (Netflix)
July 25
About My Father (Digital)
Book Club: The Next Chapter (DVD/Blu-ray)
Buddy Games: Spring Awakening (DVD)
The Complete Story of Film (Blu-ray box set)
Dark Side of the Ring: Season 4, Episode 8 - July 25 at 10 p.m. ET (Crave)
Holistay (Digital)
Jim Gaffigan: Dark Pale (Prime Video)
Joan the Maid, Part 2: The Prisons (1994) (MUBI)
The Little Mermaid (Digital)
Mark Normand: Soup to Nuts (Netflix)
Master Gardener (DVD/Blu-ray)
My Best Friend Is a Vampire (Blu-ray + Digital)
Paint (DVD/Blu-ray)
Polite Society (DVD/Blu-ray)
Resident Evil: Death Island (DVD/Blu-ray)
Revoir Paris (VOD/DVD)
Sintonia: Season 4 (Netflix)
Takeshi's Castle (Prime Video)
July 26
Alan Carr's Adventures with Agatha Christie (BritBox)
America's National Parks: Season 2 (Disney+)
Baki Hanma: Season 2: The Tale of Pickle & The Pickle War Saga (Netflix)
Critter Fixers: Country Vets: Season 5 (Disney+)
Drag Me to Dinner: Season 1 (Disney+)
God's Fool (1997) (MUBI)
Missing: The Lucie Blackman Case (Netflix)
Secret Invasion, New Episode (Disney+)
Shadow Detective: Season 2, New Episodes (Disney+)
Spy (Prime Video)
July 27
And Just Like That...: Season 2, Episode 7 (Crave)
Everybody Loves Jeanne (MUBI)
Full Circle, Episode 5-6 (Crave)
Happiness For Beginners (Netflix)
The Kardashians: Season 3, New Episode (Disney+)
The Lady of Silence: The Mataviejitas Murders (Netflix)
Love Island USA: Season 5, Episode 8 at 9 p.m. ET (Crave)
Odd Hours, No Pay, Cool Hat (VOD/Digital)
Paradise (Netflix)
Rupaul's Drag Race France: Season 2, Episode 5 (Crave)
Snag (Paramount+)
Star Trek: Strange New Worlds: Season 2, Episode 7 (Crave)
Today We'll Talk About That Day (Netflix)
Warrior: Season 3, Episode 7 (Crave)
The Witcher: Season 3 Volume 2 (Netflix)
WBNA: Atlanta Dream at New York Liberty
Zoey 102 (Paramount+)
July 28
A Perfect Story (Netflix)
Avant Le Crash | Before The Crash (CBC Gem)
The Beanie Bubble (Apple TV+)
Bleach: Thousand-Year Blood War (Bleach: Sennen Kessen-Hen): Season 2, New Episode at 7:30am PT / 10:30am ET (Disney+)
Captain Fall (Netflix)
D.P.: Season 2 (Netflix)
The Devil's Confession: The Lost Eichmann Tapes (Crave)
For the Animals (VOD)
Heels: Season 2 Premiere (Crave)
Honk For Jesus. Save Your Soul. (Crave)
How to Become a Cult Leader (Netflix)
How to With John Wilson: Season 3, Episode 1 (Crave)
Love Island USA: Season 5, Episode 9 at 9 p.m. ET (Crave)
Miraculous: Ladybug & Cat Noir, The Movie (Netflix)
Novela (Prime Video)
Good Omens: Season 2 (Prime Video)
Game of Love (Prime Video)
Housebroken: Season 1 (Paramount+)
Never Seen Again: Season 4 (Paramount+)
Raise Your Voice (Crave)
Revenant: Season 1, New Episode (Disney+)
The Ritual Killer (Paramount+)
Sex and Lucía (MUBI)
The Tailor: Season 2 (Netflix)
Ticket To Paradise (Crave)
Transformers: Earthspark, New Episode Block (Paramount+)
The Wonderful World of Mickey Mouse: Steamboat Silly (Disney+)
July 29
A Thousand and One (Prime Video)
Imagine Dragons Live in Vegas (Disney+)
Last Call, Episode 4 (Crave)
Love Island USA: Season 5, Episode 10 at 9 p.m. ET (Crave)
Tad, The Lost Explorer and the Emerald Tablet (Paramount+)
The Uncanny Counter: Season 2 (Netflix)
July 30
The Ballad of Narayama (1983) (MUBI)
The Infernal Machine (Paramount+)