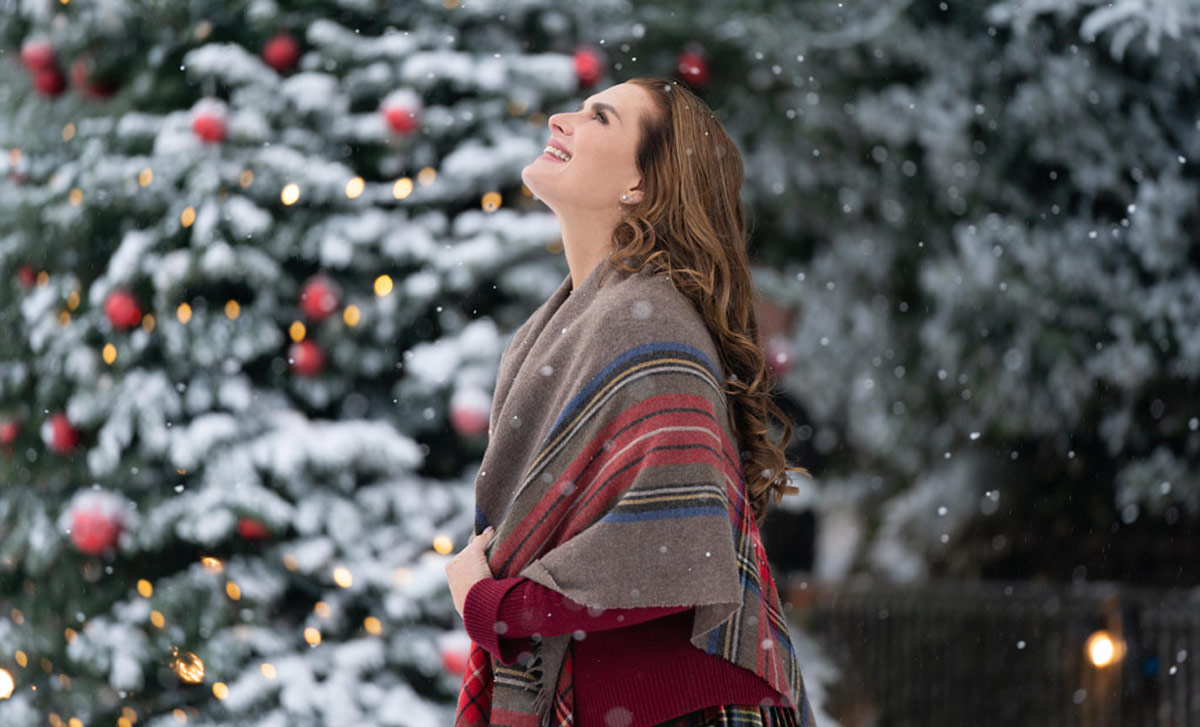 Find out what's streaming this week on Netflix, Amazon Prime Video, Apple TV+, Disney+, BritBox, CBC Gem and more, as well as what's new on DVD and Blu-ray, including Hawkeye starring Jeremy Renner and Hailee Steinfeld, A Castle For Christmas starring Brooke Shields, Naked Singularity starring John Boyega, The Beatles: Get Back from director Peter Jackson, and A Boy Called Christmas starring Maggie Smith. See the full list below! ~Alexandra Heilbron
Hawkeye - In post-blip New York City, former Avenger Clint Barton (Jeremy Renner) looks to make up for lost time with his family celebrating Christmas in the big city. However, his plans change when he catches wind of an unknown person donning his Ronin persona. Sending his family home, Clint searches out this new Ronin and finds them under attack by members of the underworld. Rescuing them, Clint finds a young woman named Kate Bishop (Hailee Steinfeld) and takes her under his wing, protecting her from her pursuers and training Kate to take up his mantle.  Debuts November 24 on Disney+.
A Boy Called Christmas - Nikolas (Henry Lawfull), an ordinary boy, is determined to accomplish the king's edict of bringing back a spark of magic and giving the kingdom hope. He embarks on a journey to find a legendary place where elves dwell, known as Elfhelm. However, he discovers that humans are forbidden from entering the magical village of Elfhelm. With help from his friends, Nikolas tries to find a way to bring magic to the rest of the world. Debuts November 24 on Netflix.
Naked Singularity - Casi (John Boyega) is a promising young New York City public defender whose idealism is beginning to crack under the daily injustices of the very justice system he's trying to make right. Doubting all he has worked for, he is pulled into a dangerous, high-stakes drug heist by an unpredictable former client in an effort to beat the broken system at its own game. Debuts November 25 on Amazon Prime Video.
A Castle For Christmas - When bestselling American author Sophie Brown's (Brooke Shields) latest book flops, she decides to get away and visit a castle in Scotland to which her family has old ties. Upon arrival, she discovers it's up for sale. Sophie meets Myles (Cary Elwes), a.k.a. the Duke of Dunbar, who is the haughty owner of the castle, but he doesn't want to sell the castle to a foreigner. Debuts November 26 on Netflix.
The Beatles: Get Back - Filmmaker Peter Jackson presents restored, never-before-seen footage of The Beatles during their recording sessions of the album Let It Be. The Beatles had less than three weeks to write and record 14 songs for the new album. Then, they needed to promote the album, but they hadn't played in front of a live audience in three years. With fans clamoring for a live show, they decided to do a spontaneous show where they were really not allowed to do one. Part 1 debuts November 25 on Disney+, followed by Part 2 on November 26 and Part 3 on November 27.
November 22
Deck The Halls (Amazon Prime Video)
Jack Reacher (Netflix)
Outlaws (Netflix)
Solar Opposites Christmas Special (Disney+)
November 23
American Night (DVD/Blu-ray)
Apache Junction (DVD/Blu-ray)
Autumn Road (VOD)
Chef White's (BritBox)
Clerk (Digital)
Deep Blues (DVD/Blu-ray)
The Eight Hundred (DVD/Blu-ray)
Ma Belle, My Beauty (VOD/Digital)
Masters of the Universe: Revelation: Part 2 (Netflix)
Murdoch Mysteries: Season 15, New Episode (CBC Gem)
Raging Fire (DVD/Blu-ray)
Reasonable Doubt: A Tale of Two Kidnappings (Netflix)
The Show (DVD/Blu-ray)
Spencer (VOD/Digital)
Venom: Let There Be Carnage (Digital)
Waffles + Mochi's Holiday Feast (Netflix)
November 24
A Boy Called Christmas (Netflix)
Bruised (Netflix)
Burning (Amazon Prime Video)
Do, Re, & Mi Holiday Special: Merry Nestivus (Amazon Prime Video)
Dog Years (Amazon Prime Video)
Dopesick: Season 1, New Episode (Disney+)
Family Guy: Season 20 (Disney+)
The Great North: Season 2 (Disney+)
Hanna: Season 3 (Amazon Prime Video)
Hawkeye: Episodes 1 & 2 (Disney+)
Keep Sweet (Discovery+)
Marvel's Hit Monkey: Season 1 (Disney+)
The Real World Homecoming: Season 2 (Paramount+)
Robin Robin (Netflix)
Selling Sunset: Season 4 (Netflix)
The Simpsons: Season 33 (Disney+)
True Story (Netflix)
November 25
The Beatles: Get Back, Part 1 (Disney+)
Call the Midwife: Season 10 (BritBox)
Charlie's Angels (Netflix)
F is for Family: Season 5 (Netflix)
Naked Singularity (Amazon Prime Video)
South Park: Post Covid (Paramount+)
Super Crooks (Netflix)
November 26
The Beatles: Get Back, Part 2 (Disney+)
A Castle For Christmas (Netflix)
The Curse of Von Dutch (Amazon Prime Video)
Duck The Halls: A Mickey Mouse Christmas Special (Disney+)
Ernest Saves Christmas (Disney+)
Dig Deeper: The Disappearance of Birgit Meier (Netflix)
Green Snake (Netflix)
The Last Rite (VOD/Digital)
Light the Night (Netflix)
Reyka (CBC Gem)
On The Spectrum (CBC Gem)
Pan Y Circo: Season 2 (Amazon Prime Video)
School of Chocolate (Netflix)
Spoiled Brats (Netflix)
This Time With Alan Partridge: Season 2 (CBC Gem)
'Twas the Fight Before Christmas (Apple TV+)
November 27
The Beatles: Get Back, Part 3 (Disney+)
November 28
Elves (Netflix)
Heartland: Season 15, New Episode (CBC Gem)