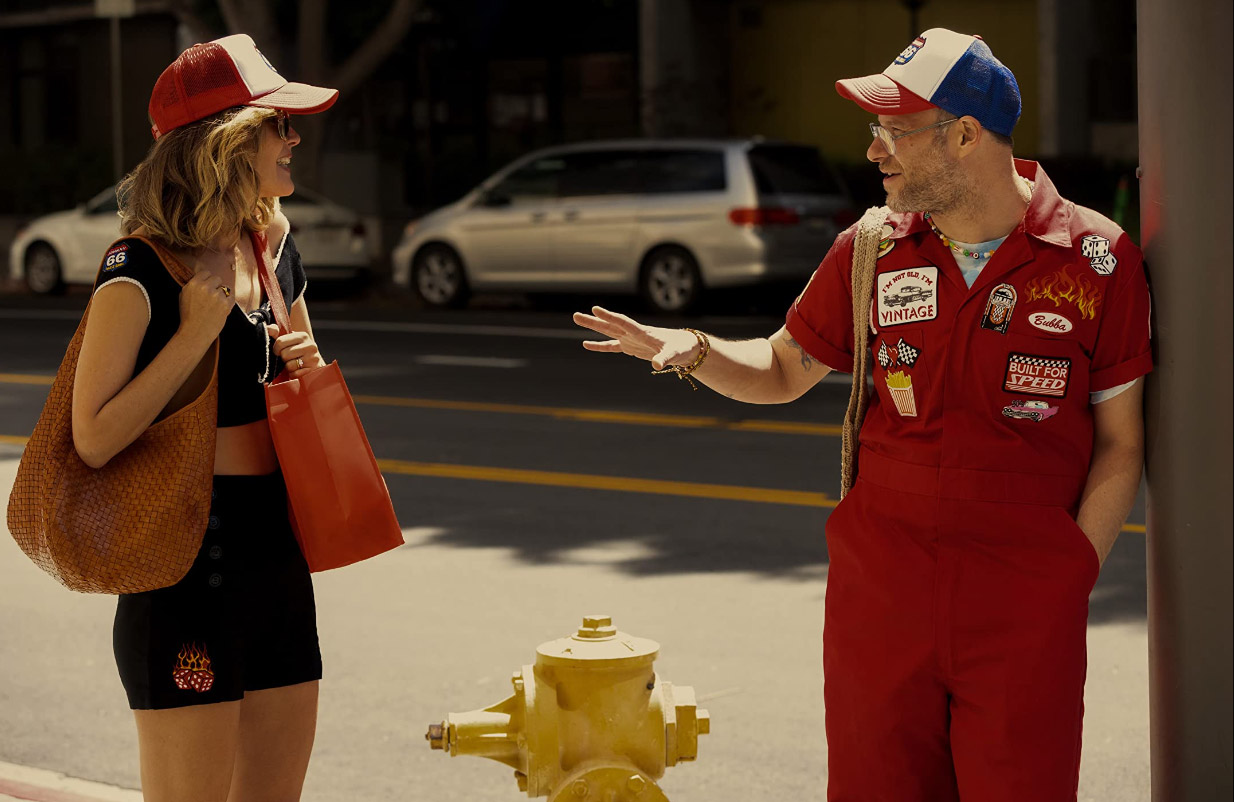 Find out what's new this week on Netflix, Disney+, Prime Video, Apple TV+, Paramount+, Crave, CBC Gem and more, including Platonic starring Seth Rogen and Rose Byrne, and FUBAR starring Arnold Schwarzenegger, as well as DVD/Blu-ray releases such as Cocaine Bear and Shazam! Fury of the Gods. View the full list of new titles below and watch the trailers. ~Alexandra Heilbron
FUBAR – When a father (Arnold Schwarzenegger) and daughter (Monica Barbaro) learn that they've each secretly been working as CIA Operatives for years, they realize their entire relationship has been a lie and they truly don't know one another at all. However, they may get the chance when they're forced to team up as partners. Debuts May 25 on Netflix.
Platonic – A platonic pair of former best friends approaching midlife (Seth Rogen and Rose Byrne) reconnect after a long rift. The duo's friendship becomes all consuming—and destabilizes their lives in a hilarious way. Debuts May 24 on Apple TV+.
Shazam! Fury of the Gods – Bestowed with the powers of the gods, Billy Batson (Asher Angel) and his fellow foster kids are still learning how to juggle teenage life with their adult superhero alter egos. When a vengeful trio of ancient gods arrive on Earth in search of the magic stolen from them long ago, Shazam (Zachary Levi) and his allies get thrust into a battle for their superpowers, their lives, and the fate of the world. Debuts May 23 on Crave, DVD and Blu-ray.
The Fire That Took Her – Judy Malinowski was a young mother of two when her boyfriend poured gasoline over her at a gas station and set her on fire. She suffered burns to 95 percent of her body. Doctors predicted she'd die within a few hours, but Judy lived for two years. During that time, she recounted her story on a video that was shown in court during her attacker's murder trial. Debuts May 23 on Paramount+.
Women Talking – In 2010, when the women of an isolated religious community discover who has been drugging and attacking them at night, they're given an ultimatum. Forgive them or leave. When the men take the accused to the authorities and post bail for them, the women vote on whether to stay and forgive their attackers, stay and fight, or leave. Oscar winner for Best Adapted Screenplay. Debuts May 28 exclusively on Prime Video.
May 22
The Boss Baby (Netflix)
The Creature Cases: Chapter 3 (Netflix)
The Skin (1981) (MUBI)
May 23
Afghan Dreamers (Paramount+)
American Dad: Season 19, New Episode (Disney+)
Barbie: It Takes Two – The Music of Friendship (DVD)
Bonanza: The Official Second Season (DVD)
Bonanza: The Official Twelfth Season (DVD)
Bonanza: The Official Thirteenth Season (DVD)
Bonanza: The Official Fourteenth Season (DVD)
Bonanza: The Official Complete Series (DVD)
Cocaine Bear (DVD/Blu-ray)
Crank (4K Ultra HD + Blu-ray + Digital SteelBook)
Creed III (DVD/Blu-ray)
Exorcism in Utero (Digital)
Fangs Out (Digital)
The Fire That Took Her (Paramount+)
How I Met Your Father: Season 2, New Episode (Disney+)
Hustle & Flow (Paramount+)
The Honeymooners (2005) (Paramount+)
Hyenas (1992) (MUBI)
In The Cut: 20th Anniversary – Uncut Director's Edition (Blu-ray)
John Wick: Chapter 4 (Digital)
MerPeople (Netflix)
Miami Vice: Director's Cut (Steelbook Blu-ray)
Mississippi Grind (Paramount+)
The Patrick Star Show, New Episodes (Paramount+)
The Quiet Girl (DVD)
Rosie's Theater Kids (Paramount+)
Save the Last Dance (Paramount+)
Seal Team: Season Six (DVD)
Star Trek: Strange New Worlds Season One (4K Ultra HD)
Shazam! Fury of the Gods (Crave/DVD/Blu-ray)
V/H/S/99 (DVD/BluRay/BluRay + DVD SteelBook)
Victim/Suspect (Netflix)
Wanda Sykes: I'm An Entertainer (Netflix)
May 24
Abbott Elementary: Season 2 (Disney+)
American Born Chinese: Season 1 (Disney+)
Bhola (Prime Video)
The Boss Baby — Starz (Crave)
Buffalo '66 — Starz (Crave)
Chip 'n' Dale: Park Life: Season 2 - Premiere (Disney+)
The Clearing: Season 1 Premiere (Disney+)
Class of '09: Season 1, New Episode (Disney+)
Crazy Love: Season 1 (Disney+)
Dr. Romantic: Season 3, New Episode (Disney+)
Empire of the Sun — Starz (Crave)
Entrelazados: Season 2 (Disney+)
The Fifth Element — Starz (Crave)
Hard Feelings (Netflix)
James May: Oh Cook: Season 2 (Prime Video)
Joy Division — Starz (Crave)
Link: Eat, Love, Kill: Season 1 (Disney+)
Little Bird (Crave)
Marvelous and the Black Hole (Crave)
Minari (Crave)
Mother's Day (Netflix)
My Best Friend's Wedding (1997) — Starz (Crave)
Padre padrone (1977) (MUBI)
Pandora: Beneath the Paradise: Season 1, New Episodes (Disney+)
Platonic: First three episodes (Apple TV+)
Race: Season 1, New Episode (Disney+)
Run the World: Season 2 premiere (Crave)
Saint X: New Episode (Disney+)
Slap Shot — Starz (Crave)
Talladega Nights: The Ballad of Ricky Bobby — Starz (Crave)
Ted Lasso: Season 3, New Episode (Apple TV+)
The Ultimatum: Queer Love (Netflix)
May 25
A+ (Prime Video)
FUBAR (Netflix)
Cold Pursuit (Prime Video)
Colin & Justin's Hotel From Hell (CBC Gem)
Serenity (Prime Video)
May 26
A Corpo Libero (The Gymnasts), Season 1 Premiere (Paramount+)
Arrival (Paramount+)
Barbecue Showdown: Season 2 (Netflix)
Battle On Buka Street (Prime Video)
Blood & Gold (Netflix)
Country of Hotels (Digital)
The Gryphon (Prime Video)
Kamp Koral, New Episodes (Paramount+)
Libre De Reír (Prime Video)
The Offering (Prime Video)
Tin & Tina (Netflix)
Turn of the Tide (Netflix)
What's Love Got to Do with It? (Digital/VOD)
May 27
Tengoku-Daimakyo: Season 1, New Episode (Disney+)
May 28
The Amityville Curse (Canadian title) (Crave)
Bob's Burgers: Season 13, New Episode (Disney+)
Family Guy: Season 21, New Episode (Disney+)
The Great North: Season 3, New Episode (Disney+)
Masterminds (Netflix)
Midnight Family (MUBI)
The Simpsons: Season 34, New Episode (Disney+)
Women Talking (Prime Video)