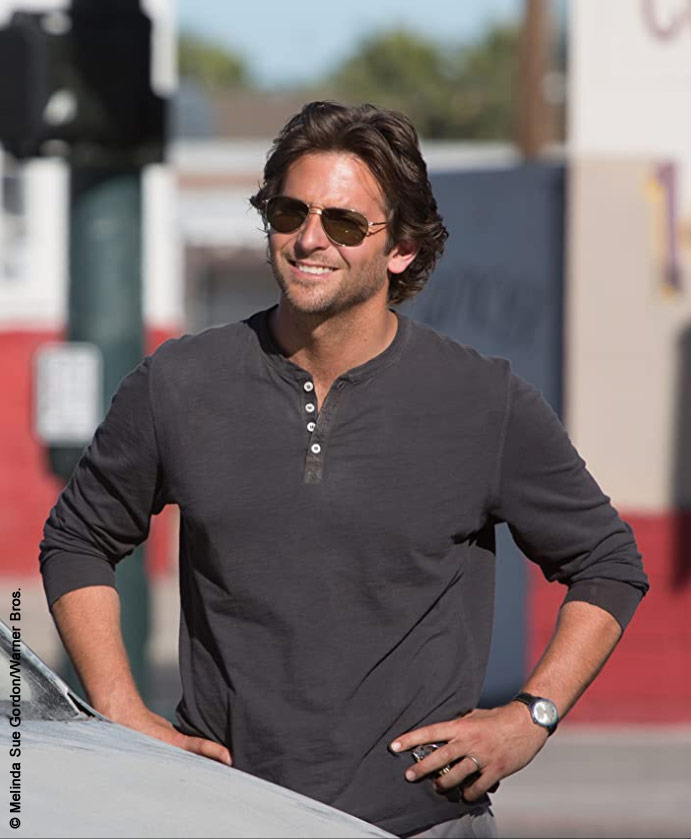 Bradley Cooper was taking the subway to pick up his young daughter from school for lunch when he was held up at knifepoint. He told the story on Dax Shepherd's Armchair Expert podcast.
"I used to walk around New York City all the time with these [headphones] on – this was pre-pandemic – I was on the subway [at] 11:45 to pick up Lea downtown at Russian school and I got held up at knifepoint. I was all the way at the end of the subway. I remember seeing the person's eyes and was taken by how young they were."
Bradley bolted out of the subway and jumped over a turnstile, then hid around a corner. His attacker ran past him, and Bradley was able to snap a photo of the young criminal. "Then I chased him up the stairs. He started running up 7th Avenue." The actor snapped a few more photos of the young man, and told a nearby policeman what had just happened, showing him the photos.
Bradley then got back on the subway to pick up his daughter, but while recounting the story to Dax, he added, "It was pretty insane. I realized I had gotten way, way too comfortable in the city. My guard was down."
Bradley Cooper can next be see in theater in the major motion picture Nightmare Alley, opening December 17 in theaters. ~Alexandra Heilbron