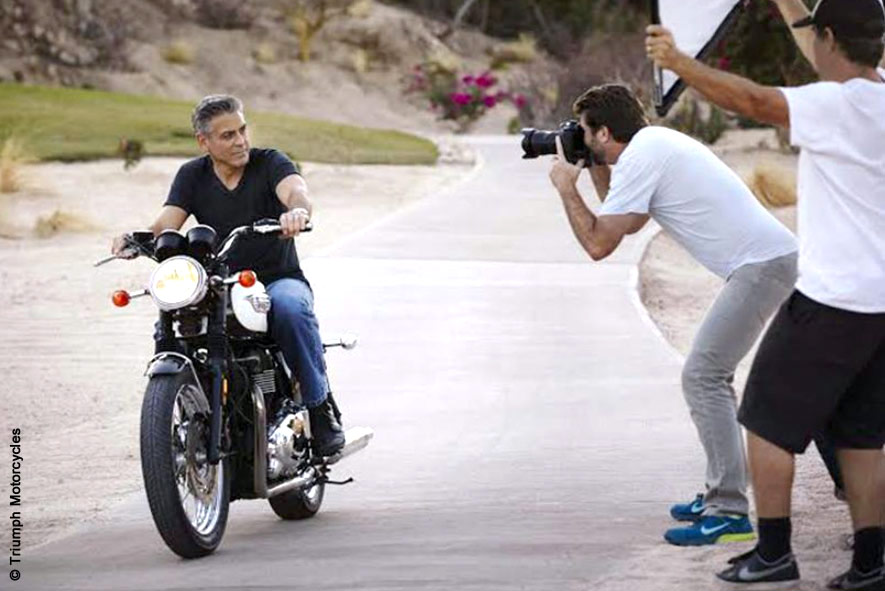 George Clooney was involved in a motorcycle accident in 2018 and feared he was going to die. The Oscar- winning actor flew over the handlebars of his bike when a car turned in front of him while biking in Sardinia, Italy.
In an interview with The Sunday Times, he said, "I was waiting for my switch to turn off."
After suffering bruises as a result of the crash, he was taken to the hospital, then and discharged a few days later. During the accident, the force split his helmet in half and knocked him out of his shoes. "When I hit the ground, my mouth — I thought all my teeth were broken out. But it was glass from the windshield," he said.
Clooney recalls lying on the ground on that fateful day, surrounded by a crowd. He felt humiliated and disheartened as most people began taking photos and videos of him on the ground for social media.
"If you're in the public eye, what you realize when you're on the ground thinking it's the last minute of your life is that, for some people, it's just going to be entertainment for their Facebook page," Clooney continued. " I'm a pretty positive guy, but that told me — clearly — that you really are here just for their entertainment."
Referring to the bystanders' impulse to record him rather than offer to help, Clooney said, "You want to take every one and shake them."
The Tender Bar director intends to challenge the current trend of people needing to record everything that happens in their life on a daily basis. Clooney felt he was lucky to have attained success in his thirties, given the fact that he had to learn to be responsible. "My mentality is still that, failure teaches you everything [and] you learn nothing from success," he said.
He turned 60 this past May, a milestone about which he has mixed views. "Turning 60 is a bummer," he added. But, he said he plans to rejoice and spend his life with his family and young children for the next 20 years before turning 80. ~Manal Amir