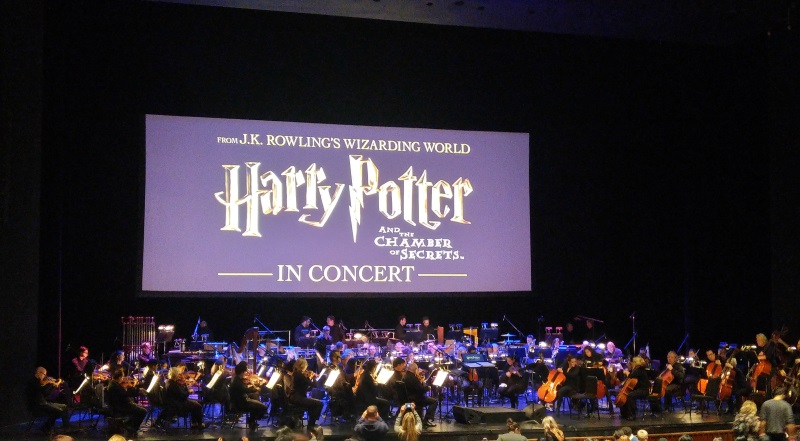 It was a full house as the audience cheered and hooted while watching Harry Potter and the Chamber of Secrets in Concert. Performed by the Toronto Symphony Orchestra and conducted by Joshua Gersen at the Sony Centre for the Performing Arts, the concert exploded with thunderous applause as each character made an appearance on screen.
Presented by Sony Centre for the Performing Arts and Attila Glatz Concert Productions, the concert took fans through a magical experience in which John Williams' Grammy-nominated score was front and center.
Why watch the beloved classic on a 40-foot screen instead of streaming it on Netflix? That's a question many may ask. It's the interactive experience combined with the orchestra which plays every note to a tee, making this a memorable experience for audiences.
You almost forget that the orchestra is playing -- a credit to the musicians who don't draw audiences away from the movie itself. Whether you're rooting for Gryffindor, Hufflepuff, Ravenclaw or Slytherin, you're invited to cheer for your team and gasp and laugh (and even boo) with fellow Potterheads.
I, for one, enjoyed watching the second installment with the Toronto Symphony Orchestra and the musical journey simply enhanced my experience. You can still watch the concert, which plays tonight and tomorrow.
Click here to buy tickets and click here if you'd like to read our review of Harry Potter and the Philosopher's Stone in Concert. ~Marriska Fernandes