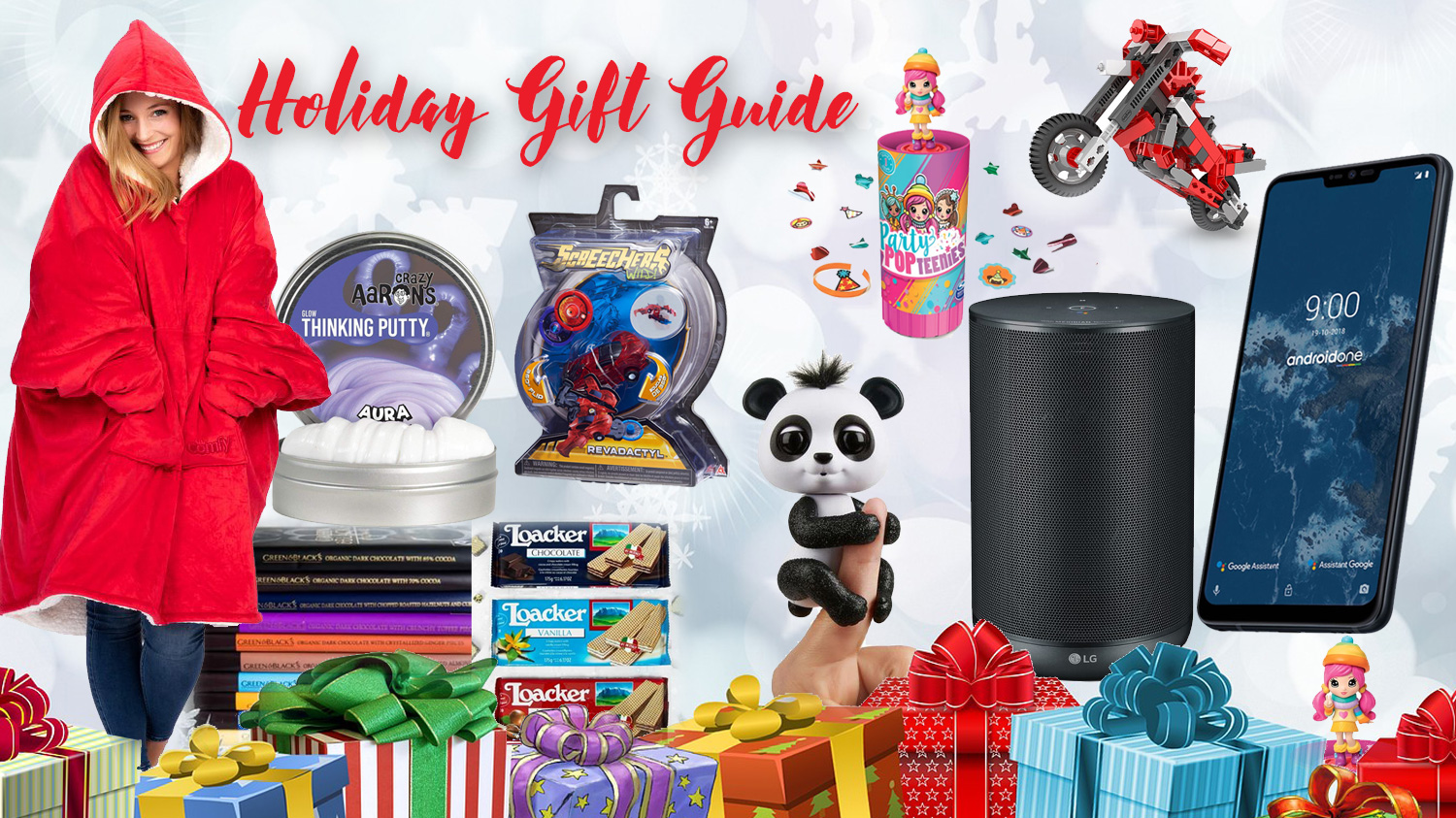 December is fast approaching and before you know it, Christmas will be here! Whether you celebrate the festival, or a different holiday, here are some of our favorite items to give (or receive) as gifts! Some of these will be included in our 12 Days of Christmas Giveaway, so be sure to check back on December 3 for the first day of giveaways -- this year we have the biggest and best products ever to give away!
LG G7 One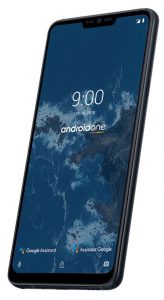 Let's start with the specs of the newly released LG G7 One. It comes preloaded with Android One OS and offers a super bright 6.1-inch IPS LCD display with 32 GB of internal storage, 4 GB Ram and a 16 MegaPixel AI-powered camera. We tried out this phone and we are impressed by how clear and crisp the photos are. The AI CAM knows when to automatically increase the brightness of each shot and analyzes subjects in your frame. It even provides recommendations on how to improve your picture. When it comes to transferring your information, contacts and photos from your current phone to this one, even if you currently have an iPhone, the LG G7 makes it easy by giving step-by-step prompts on how to transfer everything using a Google account. It also comes with a boombox speaker and best of all, your Android OS will never be outdated -- the LG G7 One comes with two years of OS upgrades. We can't forget to mention the Google Assistant Key -- just click it and your Google Assistant is ready to respond, answer any questions, or access Google Lens, which you can use to search, shop, scan, or translate -- just point and click. Retail price: $799.
LG ThinQ Speaker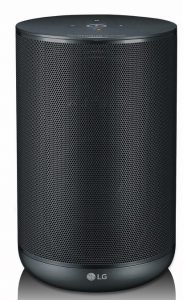 Smart speakers are everywhere these days and for some families, in every room. Powered by Google Assistant, the stylish LG ThinQ Speaker is really easy to set up. Just use the Google Home App from your smart phone and it will walk you right through it. Like other smart speakers, the LG ThinQ can look up information on the internet, turn your lights on and off and features touch-sensitive controls for volume and playback on the top. It also has a touch-sensitive Google Assistant button in case you don't feel like saying "Hey Google" to get its attention -- and a mute button for privacy if you don't want the speaker to hear what you're saying. It works on either your WiFi network or through Bluetooth -- easily switch between the two by pressing the F button on the top. LG has partnered with Meridian audio for amazing sound quality, which offers solid performance, forward vocals and powerful bass. Retail price: $249.99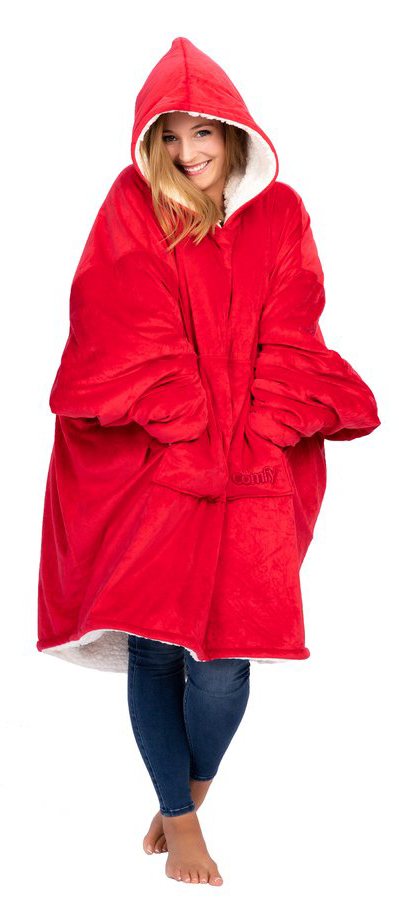 The Comfy
Do you have a friend or family member who's always saying they feel cold? The Comfy, as seen on Shark Tank, is lined with polyester sherpa. It combines the coziness of your softest blanket with the fit of your favorite oversized hoodie. The big plush hood keeps your head toasty warm and can even double as a pillow. We love this product not only because it keeps you from feeling chilly on a cold winter night, but you can still easily walk around in it. The oversized pocket keeps your hands warm, while holding your phone, a snack and even a remote control. Retail price: $69.99
CANVAS 3-Tier Marble Tray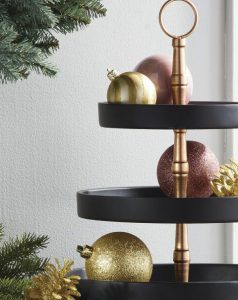 The CANVAS 3-Tier Marble Tray compliments your Christmas decor while displaying your favorite and most cherished ornaments with style. The three-tiered decoration features a black base with a rose gold handle and makes a beautiful centerpiece, or goes perfectly on your mantel, book shelf, desk or coffee table. Retail Price: $59.99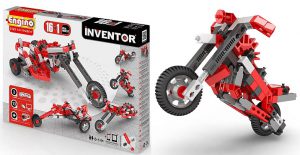 Engino 16 in 1 Inventor
The Engino 16 in 1 Inventor Bikes gives you the opportunity to build 16 different models. The designs are based on a variety of motorbikes, such as choppers, tricycles, cruisers and enduro bikes. Models are also available for Cars, Aircrafts and Industrial and in packs of 4, 8, or 12. Retail price: $39.99
STOCKING STUFFERS
Green & Black's Organic Chocolate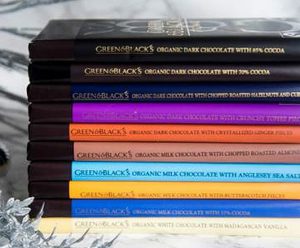 Green & Black's premium chocolate is a treat you can give to even the most discerning of your loved ones. This decadent and mouthwatering organic chocolate is made with hand-selected, ethically sourced cocoa beans. From white chocolate with Madagascan vanilla to dark chocolate with 85% cocoa, there's something for everyone on your list! We especially recommend the pure dark chocolate bar with raspberry and hazelnut. Delicious! Retail price: $4.95
Loacker's wafers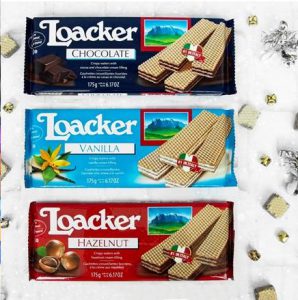 Created in the Alps, Loacker's wafers and biscuits are made following traditional Loacker family recipes. Their tasty premium line, including Classic Wafer, Quadratini, Gran Pasticceria Tortina Classic Wafer Snacks, are perfect as a special gift, to keep at home for holiday entertaining or to treat yourself as you do your present wrapping! Ingredients include Italian hazelnuts, real Bourbon vanilla, delicious cocoa, sun-ripened raspberries, high-quality milk and fresh mountain water. Retail price: $1 - $4.99
Party PopTeenies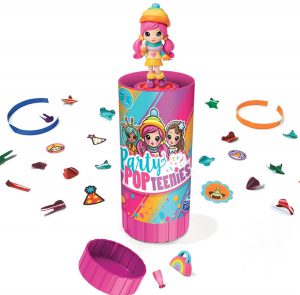 Party PopTeenies are tiny dolls and animals that come in poppers, which means you don't know which one you're going to get until you pull and twist the tube to see what surprise pops out in a cloud of collectible confetti! There are 25 different dolls, including Bella, who rocks a hat with adorable rainbow details, Sophie with panda-shaped headphones and Mai, who sports a beret. Always ready to celebrate, PopTeenies come with cool accessories -- just look in the base of the Popper to discover hidden hair and party accessories. Retail price: $6.99 each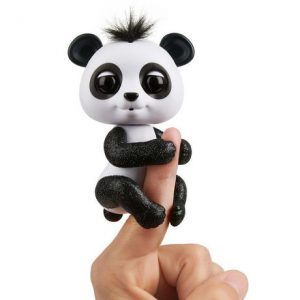 Fingerlings
Fingerlings are friends you can bring anywhere because they hang onto your finger while responding to talking, noise, motion and touch. Drew the Panda (pictured) loves to shimmer and shine. He also blinks, blows kisses and talks in panda singsong. If you think Drew needs a nap, just rock him gently and he'll make a cute little sigh before falling asleep. Just don't shout or make a loud noise once he's asleep, because it'll startle him. Also available are Light Up Unicorns, Baby Sloths, T-Rex Dinosaurs, Glitter Dragons, Monkeys and more! Retail price: $14.99 to $24.99
Crazy Aaron's Thinking Putty
What's more soothing than squishing putty? Crazy Aaron's Thinking Putty is good for any age, because while you roll this putty in your hands, you can focus on solving a problem, come up with an idea or simply zone out. Not only that, some of the colors actually change. We tried the heat sensitive Amethyst Blush, which starts out purple, but turns a bright pink in your hands, while Twilight is a deep purple that becomes fluorescent blue. 

Afterwards, return it to the tin and it not only goes back to its original color, but softens up as it remolds within the tin. Not all the putties have colors that change -- Liquid Glass putty bounces; Jack O'Lantern comes with a Glow Charger and Super Fly refracts tones of peach, mauve, and pink off its pearly sheen. Retail price: $16.95 to $22.95.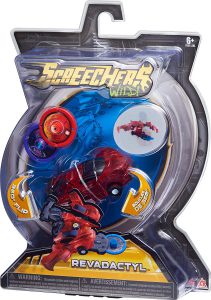 Screechers Wild
Morph into a Screecher with these toy vehicles that drive, flip, and morph into beast mode. Each Level 1 vehicle includes two collectible discs to activate the flip-morphing action. The vehicle will capture a disc, then flip 360 degrees in the air while transforming. Choose from Revadactyl, Nitebite, Nightweaver, Stingshift, Sparkbug and Jayhawk. Best of all? These toys don't run on batteries. Retail price: $7.99
Give back with Treats for Toys!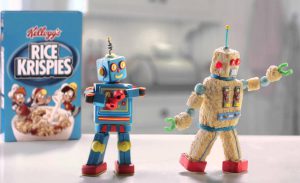 Finally, for those of you who like to give back during this special time of year, Rice Krispies has partnered with The Salvation Army to launch their annual Treats for Toys Program, dedicated to helping children and families in need. Canadians can create a toy-shaped Rice Krispies treat, then snap a photo of it and submit on TreatsForToys.ca or post on social media using the hashtag #TreatsForToys. Make a snowman, a cute animal, a car or whatever you can come up with -- let your imagination run wild! Click on the photo above if you need inspiration. For every photo posted, Rice Krispies will donate $20 to the Salvation Army to purchase toys for children in need.
Don't forget to check back in a few days for our beauty and fashion gift guides, as well as our annual 12 Days of Christmas giveaway, which starts on Monday, Dec. 3! ~Alexandra Heilbron