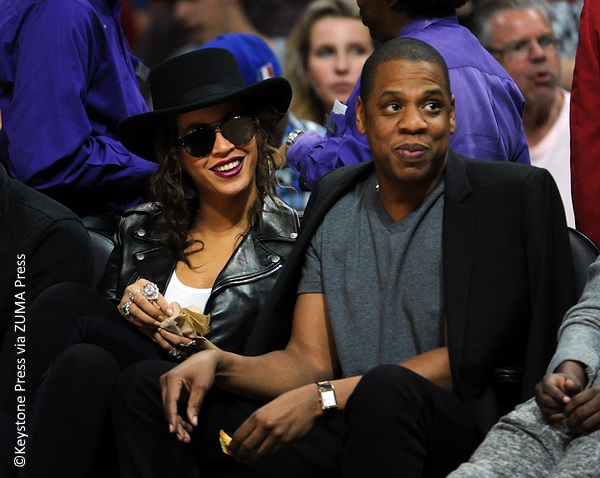 With the recent birth of their twins, Jay-Z gives fans more to talk about. An apology, perhaps?
The U.S. rapper dropped his new album 4:44 on Tidal, in partnership with Sprint. Featuring 10 original recordings, the lyrics seem like an apology to wife Beyoncé, with references to infidelity, the Solange incident and nods to their twins.
To refresh your memory, over a year ago Beyoncé released Lemonade, airing details about a potential infidelity. Remember the infamous lyrics from Bey: "He better call Becky with the good hair." Jay-Z responds to that with: "I'll f**k up a good thing if you let me / Let me alone Becky! / A man who don't take care of his family can't be rich."
His opening track Kill Jay Z goes like this: "You egg Solange on knowing all along all you had to say was you was wrong / You almost went Eric Benet let the baddest girl in the world get away / I don't even know what to say, n***a never go Eric Benet."
If you must ask, he is referring to the viral video of Solange attacking him in the elevator of a New York club. Rumor has it that the fight was due to his infidelity. He makes references to Eric Benet, who cheated on then-wife Halle Berry.
He further apologizes to Queen B with, "I apologize often womanize / Took for my child to be born / See through a woman's eyes / Took for these natural twins to believe in miracles / Took me too long for this song / I don't deserve you."
The songs from his album are all that anyone can talk about right now. Have you heard it? What do you think? ~Marriska Fernandes