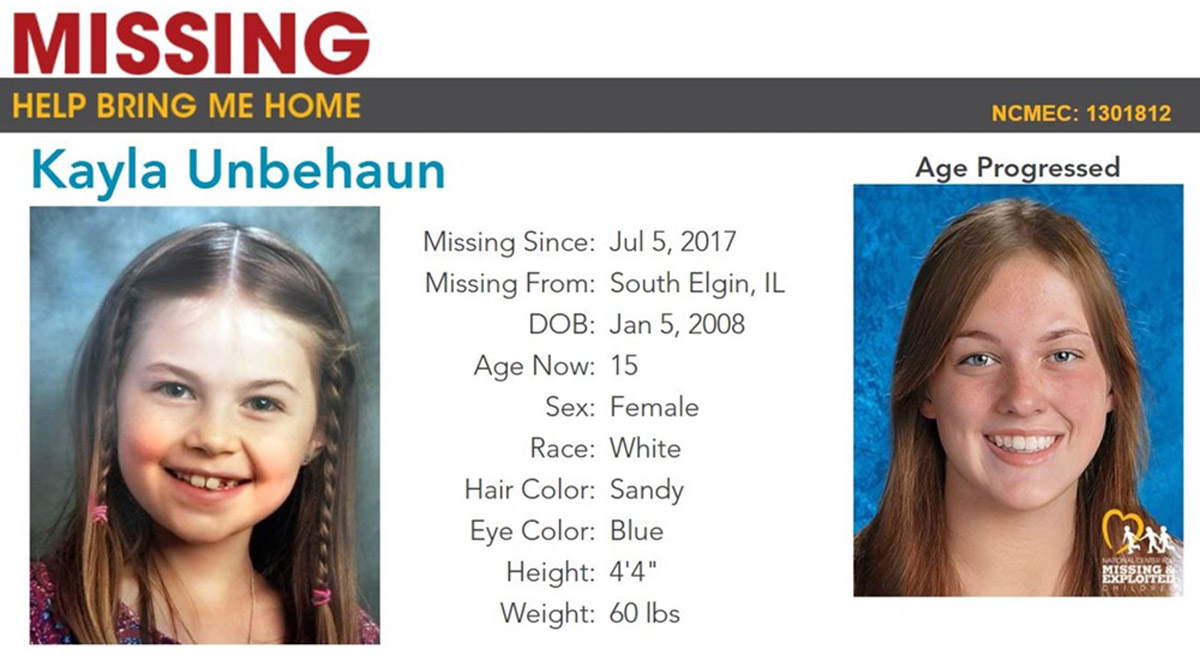 Kayla Unbehaun, who was kidnapped almost six years ago, has been found safe after her photo was featured on an episode of Unsolved Mysteries. A store owner at a shopping center in Asheville, North Carolina recognized Kayla after watching the episode, which debuted on the streamer in November 2022.
Kayla was nine years old in 2017 when her father, Ryan Iserka, was granted full custody. Soon after, on July 5, 2017, her mother, Heather Unbehaun, abducted Kayla during an unsupervised court-ordered visitation at her home. Heather took Kayla to North Carolina where they lived until they were spotted at the Asheville shopping center.
Heather, 40, was arrested ​in Asheville on May 13 and charged with felony child abduction. Kayla, now 15, has been reunited with her father, his wife and her two daughters.
Ryan Iserka released the following statement on Tuesday: "I'm overjoyed that Kayla is home safe. I want to thank the South Elgin Police Department, the National Center for Missing & Exploited Children and all of the law enforcement agencies who assisted with her case. We ask for privacy as we get to know each other again and navigate this new beginning." ~Alexandra Heilbron