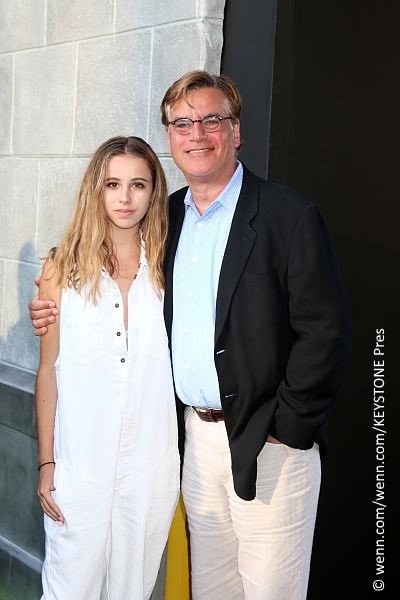 Given the current climate in Hollywood, screenwriter Aaron Sorkin is teaching his daughter how to defend herself from sexual predators.
The Molly's Game director told The Hollywood Reporter that he showed her a Three Stooges short to teach her how to go for the eyes.
Sorkin's daughter responded by saying she shouldn't have to learn to defend herself, but that men should finally learn to not assault women.
"I told her, 'you are 100 per cent right, but until all the men who have to change, change, I want you to scream your lungs out,'" Sorkin said.
Sorkin has supported the women who have come forward about their experiences with sexual assault in the industry, and has been a strong supporter of Jessica Chastain's advocacy on behalf of victims.
Chastain said, "It's a very scary thing to be a women in the industry where men are making the rules and stick your neck out and say, 'I don't care. I'm going to defend these victims and amplify their voices." She continued: "Aaron Sorkin was the only person in the industry who sent me an email. It said, 'There's not a day that goes by that I'm not proud to know you.'" ~Hayley Michaud