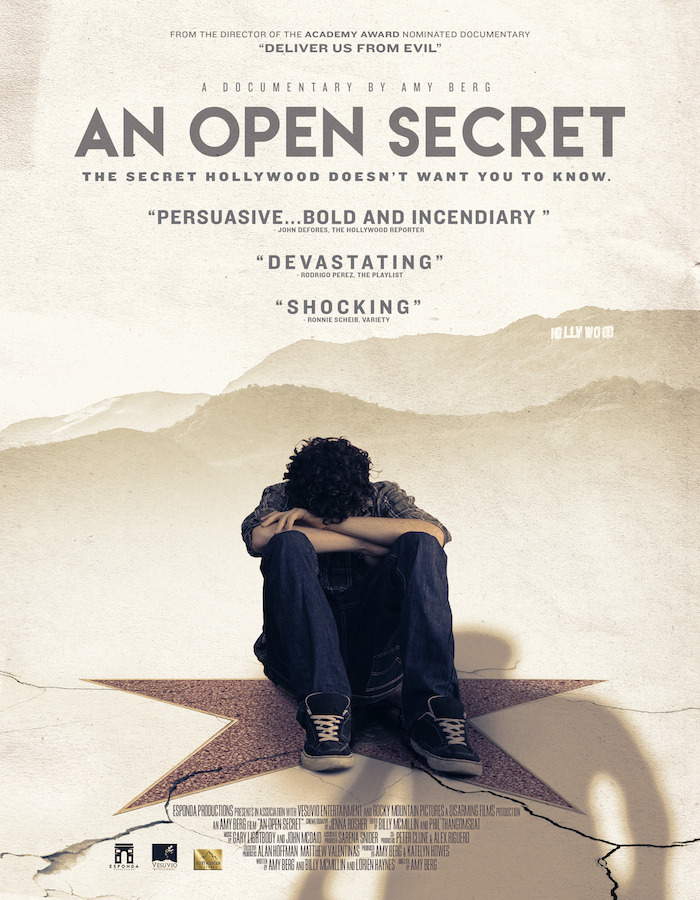 A documentary billed as "The film Hollywood doesn't want you to see," which was originally released in 2015, is gaining new traction as the "open secrets" of predatory men in the entertainment industry are making breaking news daily.
An Open Secret all but disappeared following its release, as it didn't get any kind of distribution deal in theaters, on TV or on any streaming sites. Its Oscar-nominated director, Amy Berg, and its shocking content wasn't enough of a draw to get it released.
But the movie went viral after the film's financier, Gabe Hoffman, released the film for free through Vimeo following reports about Harvey Weinstein.
Since Oct. 12, 2017 the film has had over three million views across various social media platforms, and while it was intended to be taken down Tuesday, they have extended the free viewing until Sunday.
The fact that the documentary sank to the bottom so shortly after release shows how far Hollywood has gone to keep these "open secrets" of assault and abuse hidden from the public.
Director Amy Berg -- who received an Oscar nomination for her 2006 documentary Deliver Us from Evil about sexual abuse in the Catholic Church -- and her team found evidence of a pedophile ring in Hollywood that preyed on young boys trying to break into the industry.
An Open Secret features interview with Evan Henzi, who was only 11 when his manager, Martin Weiss, began assaulting him. Weiss later plead no contest to two counts of child molestation and was given a one year prison sentence and five years probation, but was released for time served.
While the documentary, which is focused on those who targeted young boys, doesn't feature Weinstein, Henzi says, "I do believe that the allegations against Harvey Weinstein have opened up the door to having a grand conversation about different experiences of sexual assault by people in the entertainment industry, and that will be really beneficial for a lot of people. It is about time."
Many who created the film hope this discussion will help An Open Secret get a distribution deal so it can reach a wider audience. Former child actor Corey Feldman, who says he was a victim of a Hollywood pedophile ring, has also crowdfunded more than $170,000 to create his own biopic to expose the abusers. ~Hayley Michaud