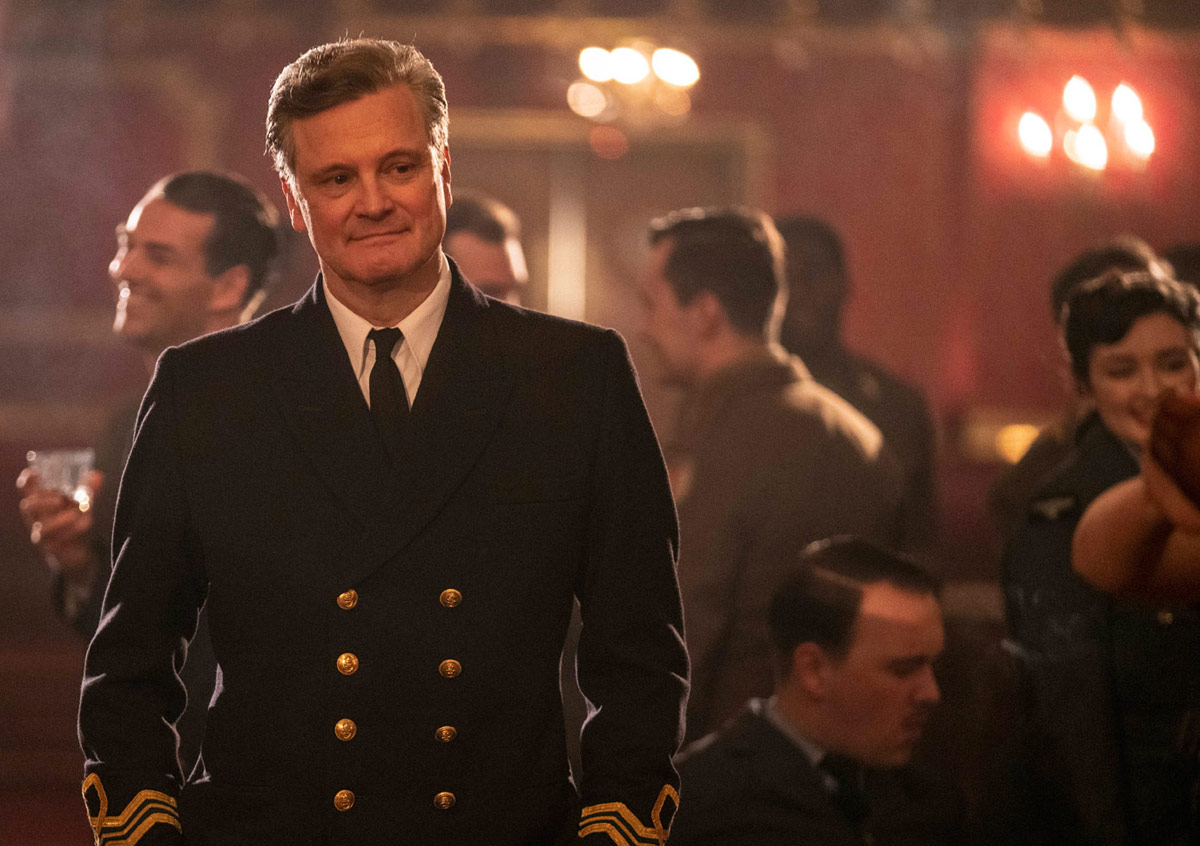 Find out what to watch this week on Netflix, Prime Video, Disney+, Apple TV+, BritBox, CBC Gem, Paramount+ and more, including Operation Mincemeat starring Colin Firth, as well as what's new on DVD and Blu-ray. Check out the full list below and watch the trailers. ~Alexandra Heilbron
Operation Mincemeat – During WWII, two British intelligence officers, Ewen Montagu (Colin Firth) and Charles Cholmondeley (Matthew Macfadyen), devise a plan to humiliate Hitler and deceive the Nazi forces, in order to alter the course of World War II. Based on a true story of deception. Debuts May 10 on Netflix.
Sneakerella - El (Chosen Jacobs) lives with his overwhelmed stepfather and his two stepbrothers, who make sure El gets all the extra work in the shoe store his late mother owned, and which his stepfather now runs. El's best friend Sami (Devyn Nekoda) recognizes his talent as a sneaker designer and encourages him to pursue it. When El sneaks out to a new sneaker launch, he meets Kira (Lexi Underwood), but doesn't realize she's the daughter of a family that's famous for designing fancy new sneakers. Debuts May 13 on Disney+.
Devyn Nekoda, who plays Sami in the Disney+ movie Sneakerella, talks about the audition process and reveals that she fell in love with skateboarding during the shoot. She also says that being one of the only Canadian members of the cast gave her a chance to show her fellow actors around her hometown.
Senior Year – A cheerleading stunt gone wrong landed Steph (Rebel Wilson) in a 20-year coma. Now she's 37, newly awake and ready to live out her high school dream: becoming prom queen, only to find out that high school has changed. Debuts May 13 on Netflix.
The Essex Serpent – London widow Cora Seaborne (Claire Danes) moves to Essex to investigate reports of a mythical serpent. She forms a surprising bond of science and skepticism with local pastor Will Ransome (Tom Hiddleston), but when tragedy strikes, locals accuse her of attracting the creature. Debuts May 13 on Apple TV+.
May 9
Ghost in the Shell: SAC_2045 Sustainable War (Netflix)
May 10
42 Days of Darkness (Netflix)
Adieu Lacan (VOD)
A.K. Tolstoy's A Taste of Blood (Digital/Blu-ray)
The Beta Test (DVD/Blu-ray)
Brotherhood: Season 2 (Netflix)
Clean (DVD/Blu-ray)
The Cursed (DVD/Blu-ray)
Dog (DVD/Blu-ray)
The Getaway King (Netflix)
Kate & Koji: Season 2 (BritBox)
Kin: Season 1 (DVD/Blu-ray)
The Lost City (Digital)
Marry Me (DVD/Blu-ray)
Operation Mincemeat (Netflix)
Our Father (Netflix)
They Talk (Digital)
Top Gun (Blu-ray/Digital)
Uncharted (DVD/Blu-ray)
May 11
Abbott Elementary: Season 1 (Disney+)
The Hardy Boys: Season 2, 4 Episodes (Disney+)
Rebel: Season 1 (Disney+)
This is Us: Season 1-3 (Disney+)
Marvel Studios: Assembled – The Making of Moon Knight (Disney+)
Something Bit Me!: Season 1 (Disney+)
The Quest (Disney+)
The Wizard of Paws: Season 2 (Disney+)
May 12
Maverix (Netflix)
Savage Beauty (Netflix)
May 13
Amy's Victory Dance (VOD)
Bling Empire: Season 2 (Netflix)
The Blue Max (Disney+)
Camilla Before Charles (CBC Gem)
Castro's Spies (Digital)
The Challenge All Stars: Season 3 (Paramount+)
Count of Three (Digital)
The Essex Serpent (Apple TV+)
Greatness Code: Season 2 (Apple TV+)
The Innocents (VOD)
The Kids in The Hall (Prime Video)
The Last Victim (VOD/Digital)
The Life and Movies of Erşan Kuneri (Netflix)
The Lincoln Lawyer (Netflix)
New Heights (Netflix)
Night Caller (VOD)
Senior Year (Netflix)
Sneakerella (Disney+)
Taps (Disney+)
Trigger Point (CBC Gem)
Trip (VOD)
We Need to Talk (Digital)
Zarqa (CBC Gem)
May 14
Borrego (Netflix)
May 15
Like Cats & Dogs (Prime Video)
Love at Sea (Prime Video)
Love at The Shore (Prime Video)
PJ Masks: Season 4 (Netflix)
The Queen's Platinum Jubilee Celebration (BritBox, streaming live at 3 p.m. ET)
Sonic the Hedgehog (Netflix)
Sun, Sand & Romance (Prime Video)
Summer of Dreams (Prime Video)
Summer Love (Prime Video)
Wedding Of Dreams (Prime Video)