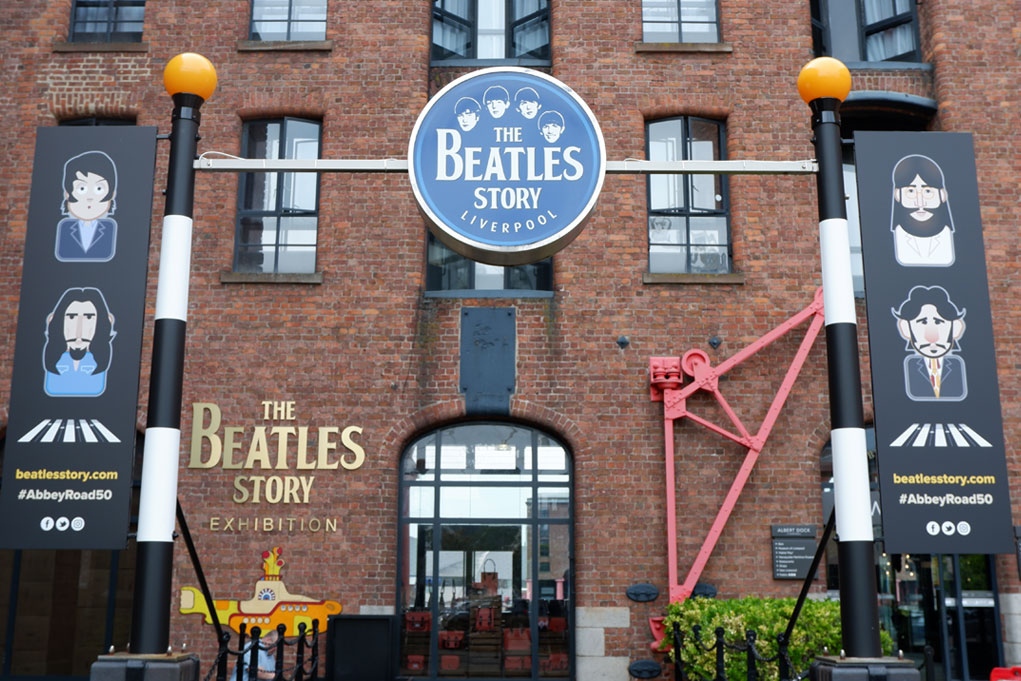 With the highly anticipated movie Yesterday releasing this Friday (June 28), VisitBritain, the official British Tourism Board, invited us on a trip to England last month to not only view specific locations where Yesterday had been filmed, but sites of interest to Beatles' fans as well.
The Beatles and their music are the inspiration for the movie. Himesh Patel stars as Jack Malik, a musician who hasn't gotten a big break yet, or really, any kind of break. About to pack it all in, he's involved in an accident one night due to a global blackout. When he wakes up, he realizes no one has ever heard of The Beatles when he plays some of their songs. Jack becomes known as a songwriter of tremendous talent, as everyone assumes he wrote the tunes. The film also stars Lily James and Ed Sheeran (playing himself).
Some filming took place in Liverpool, where all four of The Beatles were born and where they began their music career. The Beatles also spent time in London, where they had their Abbey Road studios and their Apple Corps offices at 3 Savile Row, which is where they held their last concert -- on the rooftop.
Click here to check out our photo gallery of Yesterday filming locations as well as the hottest The Beatles tourist spots in Liverpool and London. Click here to read our review of the film Yesterday. ~Alexandra Heilbron