Spider-Man: Homecoming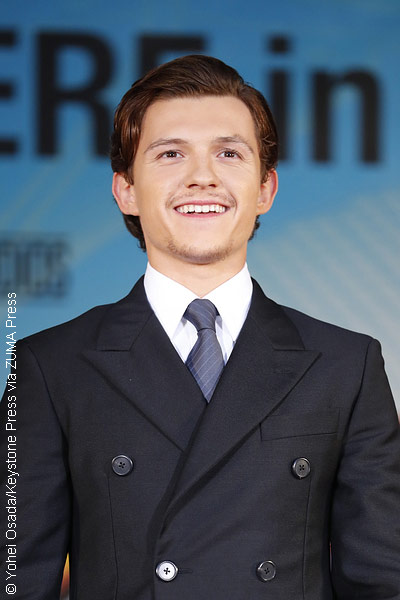 star Tom Holland broke his nose while filming this week. He's believed to have been on the set of Chaos Walking, which wraps filming this week.
Although there's speculation that it happened on the set of Avengers: Infinity War, that movie reportedly wrapped filming last July. In a video posted on Marvel Studios' Reddit blog, Tom says, "What a way to finish a movie," as he lifts an ice pack from his nose.
He first broke his nose in 2015 while shooting The Lost City of Z. On the set of that film, Tom failed a backflip and landed on his face.
He told the story during a panel for the movie at the 2016 New York Film Festival: "So I stood up, I had these stupid leather boots on, I tried to do a backflip, and just broke my face. I mean, I've been a gymnast since I was a little kid. It's been years since I haven't really landed one, and I remember hitting my face on the floor and going, 'S**t! That didn't happen.' I stood up, I thought I knocked my teeth out, and the makeup artist was laughing at me. And when she saw my face, it went from 'Haha' to 'Oh, medic, medic!'"
He broke his nose for a second time last August, also on the set of Chaos Walking, which he revealed in a tweet: "So I broke my nose again #ChaosWalking."
Known for doing many of his own stunts, Tom has a packed filming schedule ahead with roles in movies such as action-adventure film Uncharted and an untitled Spider-Man: Homecoming sequel, so let's hope he's more careful in the future. ~Alexa Caruso

Tom Holland broken nose #3. Possibly filming Avengers 4?? (Insta Story) from marvelstudios